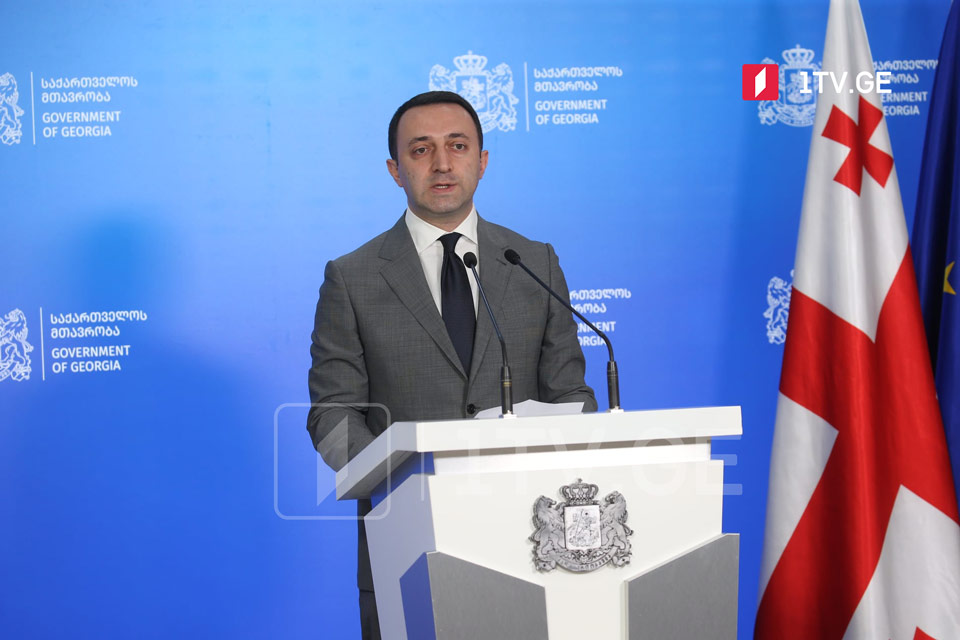 PM deems Armenia-Azerbaijan agreement mediated by Georgia and US as outstanding success
Prime Minister Irakli Garibashvili focused on the developments in the South Caucasus region within his annual report delivered to the parliament on Friday.
PM said the war in the Nagorno-Karabakh region challenged the region, while peace and stability in the neighbourhood are essential for Georgia.
As Garibashvili noted, the government pursues a policy of balanced, and at the same time, mutually beneficial cooperation.
According to the PM, the recently mediated Armenia-Azerbaijan agreement with the US facilitation that resulted in the fifteen Armenian captives release was an unprecedented and outstanding success of the Georgian government that also highlighted Georgia's unique role in ensuring peace in the region.
Garibashvili noted that the dialogue continued with Turkey to intensify cooperation in economy, trade, agriculture and other spheres. "The increased Georgian representation in international organization confirms our international policy success," PM claimed.