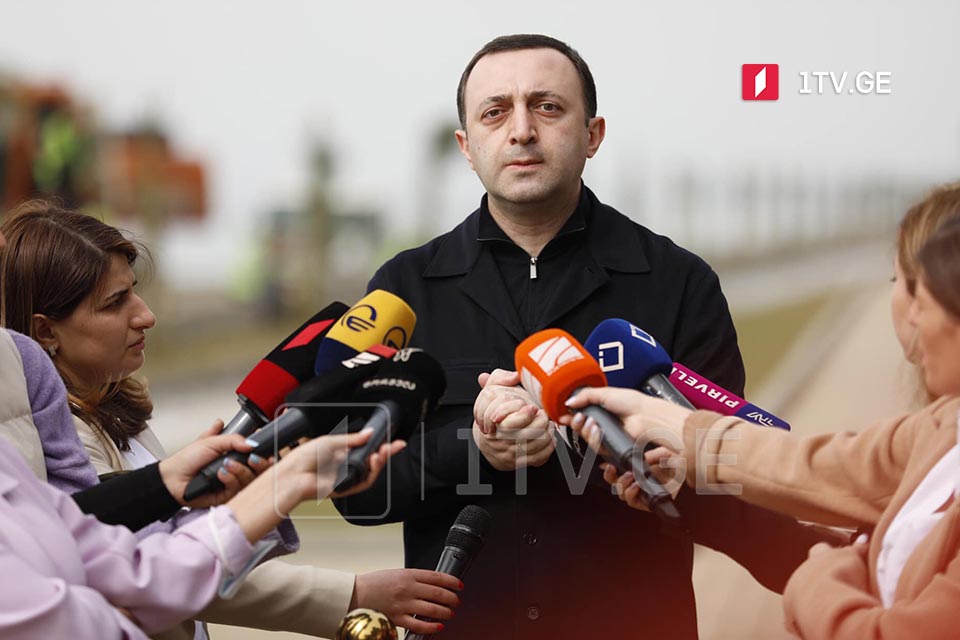 PM believes fake tapes aim at starting war in Georgia
Georgian Prime Minister Irakli Garibashvili Wednesday echoed the media reports over two released tapes suggesting meetings between him and Ali Uzdenov, an associate of sanctioned Russian tycoon Vladimir Yevtushenkov and between the latter and ruling Georgian Dream founder Bidzina Ivanishvili over business deals.
PM confirmed that businessman David Khidasheli asked for a meeting "for certain business deals," but he redirected Khidasheli to the business sector as he could not meet him. "I was not in the city."
Garibashvili stated that David Khidasheli invited Ali Uzdenov, and they met with the business representatives, pledging those meetings brought no deal.
"I want to ask the scandal-makers and so-called scandal-probers. Is there any result of these meetings? Zero. I stress these meetings yield no upshots. Therefore, such speculations are unacceptable," the PM asserted.
Garibashvili noted that speculating on such recordings is "inconceivable" for him. He believes those behind the tapes "aim to start the war in Georgia. "