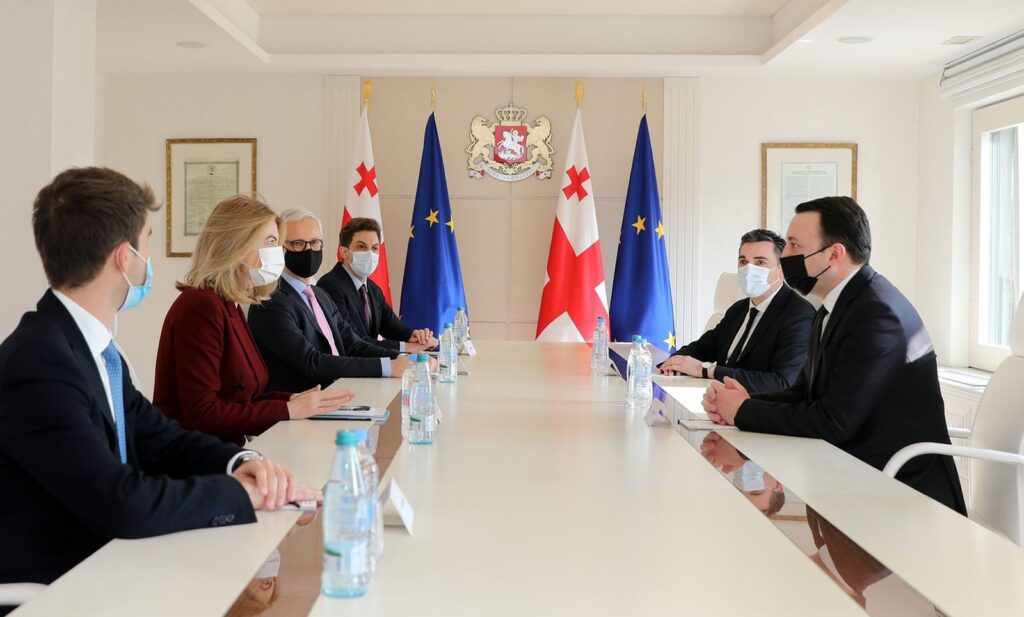 PM and Rothschild & Co-Managing Director discuss strategy for transforming Georgia into region's financial hub
Georgia is hosting a delegation of Rothschild & Co, one of the world's largest financial groups that launched work on a strategy for transforming the country into a regional financial hub.
The Georgian government and Rothschild & Co signed an agreement during Prime Minister Irakli Garibashvili's recent visit to Brussels. Led by Managing Director Arielle Malard de Rothschil, the delegation was hosted by the PM at the Government Administration.
The meeting focused on the country's transformation into the region's financial centre, a move poised to encourage investment inflows, new jobs, and sharing modern financial and technological innovations. The discussion also involved the creation of special international financial zones in Tbilisi and Gonio.
According to Irakli Garibashvili, the Georgian government's priority is to ensure that a significant portion of the personnel of international companies operating in the financial zones consists of Georgian citizens, and this will offer them a unique opportunity for professional and career development.
The meeting reiterated the issue of developing Georgia's beneficial investment environment and capital market as one of the key directions of the country's economic policy.
PM assured the Rothschild & Co-Managing Director of the government's full support so that work on the strategy may prove as effective as possible, and so that concrete steps may be taken in near future toward attracting foreign financial resources and international financial companies into Georgia.