Places where smoking is prohibited from tomorrow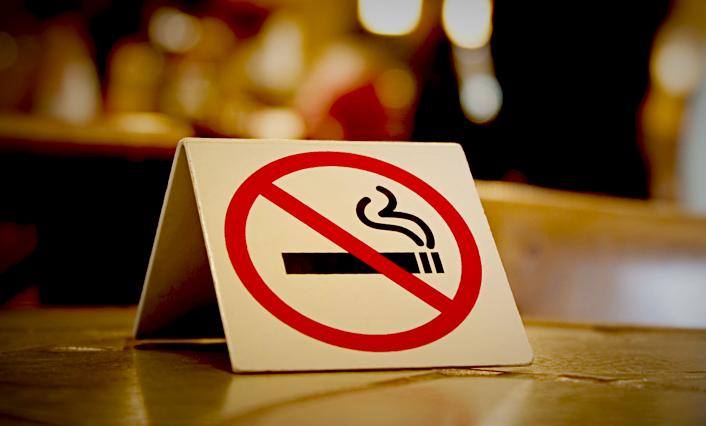 Restrictions on tobacco use in Georgia and penalties for violation of rules will be enacted starting from tomorrow.
The Parliament of Georgia approved the Law on Tobacco Control in May of the last year, the first part of the regulations will be activated starting from tomorrow and the second part will enter into force from 2020.
According to the Law on Tobacco Control, smoking in building-constructions of any assignment including public places, public transportation, and stadium will be prohibited starting May 1, 2018.
In particular, tobacco smoking is prohibited:
Public transport, except taxi and boat;
Educational institutions, libraries,  youth camps, children's entertainment centers and other facilities for persons under the age of 18 and adjacent areas. As well as public meetings for the persons under the age of 18;
In buildings and in adjacent areas to medical and pharmaceutical institutions;
In the areas of gas stations, as well as in places where flammable substances are stored;
In stadiums that have an administration. However, the law says that smoking on the stadium is allowed until January 1, 2020.
Places where smoking is allowed:
In the house of individuals, if the person actually resides in this place and it is not the place for business;
In specialized laboratories for the study of tobacco smoke;
In penitentiary institutions;
In pre-trial detention facilities;
In clinics of psychiatric and palliative care, in the case of a special order of the administration of the medical institution;
In the transit zones of airports, in the special places for smoking.
In the casino and cigar bars, on the basis of the permission of the law "On licenses and permits."
Tobacco smoke is allowed at no more than 20 percent of hotel rooms before January 1, 2020. Hotel administration should issue a special order for allocating such rooms.