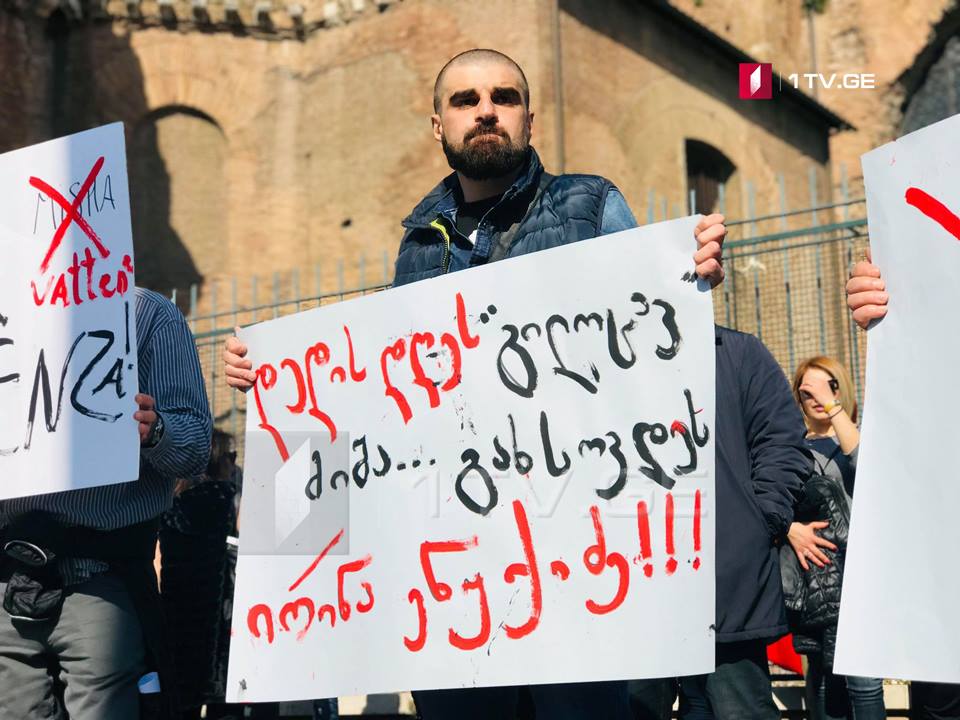 Part of Georgian emigrants holds rally in parallel to Mikheil Saakashvili's meeting in Rome [Photos]
Near the Palazzo Naiadi hotel in Rome, where the former president of Georgia Mikheil Saakashvili is holding a meeting with his supporters, part of the emigrants holds a rally. As protesters told the First Channel, despite having the registration, they were not allowed to attend the meet. The rally participants say that they have different opinions about Saakashvili's rule period.
Italian police officers formed a live chain in front of the hotel building. According to rally participants, the police were ordered not to allow them to enter the hotel.