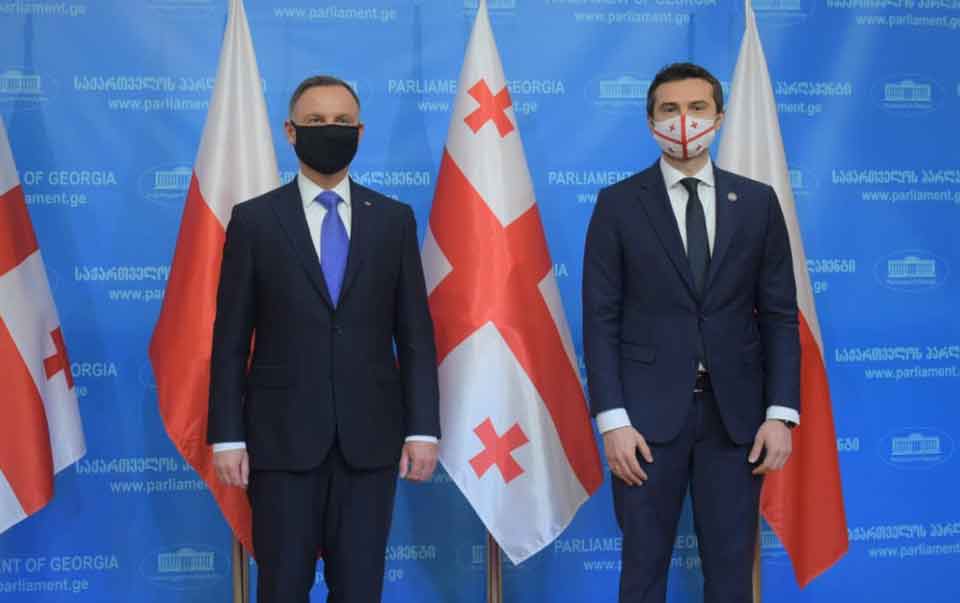 Parliament Speaker meets Polish President
Georgian Parliament Speaker Kakha Kuchava met Andrzej Duda, President of the Republic of Poland. Press Service of parliament reported on Thursday.
The meeting discussed the partnership relations between Georgia and Poland. The focus was on the importance of further deepening inter-parliamentary cooperation.
The conversation touched upon Georgia's Euro-Atlantic aspirations and the country's application for EU membership in 2024.
Kakha Kuchava stressed the importance of the support of friendly countries in the process of Georgia's Euro-Atlantic integration. In turn, Andrzej Duda reaffirmed that Poland would continue to support Georgia's European integration.