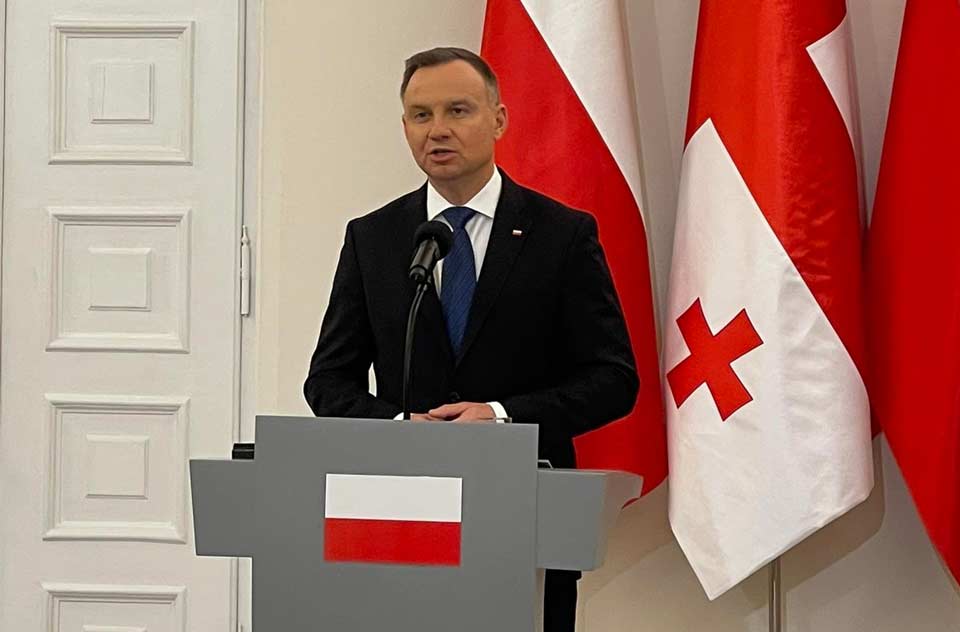 Polish President reiterates support for Georgia's Euro Atlantic aspirations
Andrzej Duda, the Polish President, praised Georgian President Salome Zourabichvili for her stance on current events and Russian aggression, emphasizing the need for such standpoints for nations that are also targets of Russia's aggression.
"It is an honour for me to host Salome Zourabichvili at this challenging time when Russia's aggression against Ukraine continues. Nobody can dispute that our shared European security is endangered. She is the president of a nation in our area of Europe, and she recognizes the historical and geographical severity of Russian aggression, not just for Ukraine but also for Poland and Georgia. As a result, I am grateful to Salome Zourabichvili for clearly stating her standpoint, which she did more than once," the Polish President remarked at a joint press point with Georgian President Salome Zourabichvili.
Andrzej Duda expressed support for Georgia's European and Euro-Atlantic aspirations.
"Poland supports Georgia, Poland supports Georgia's aspirations. We really want Georgia to become part of the EU and NATO, as this is a matter of our common security. Georgia's accession to the European Union and NATO will improve its economic development and political security," said Andrzej Duda.
He went on to say, "We hope Georgia will be granted the status, become a full member of the European Union, and join NATO in the not-too-distant future."