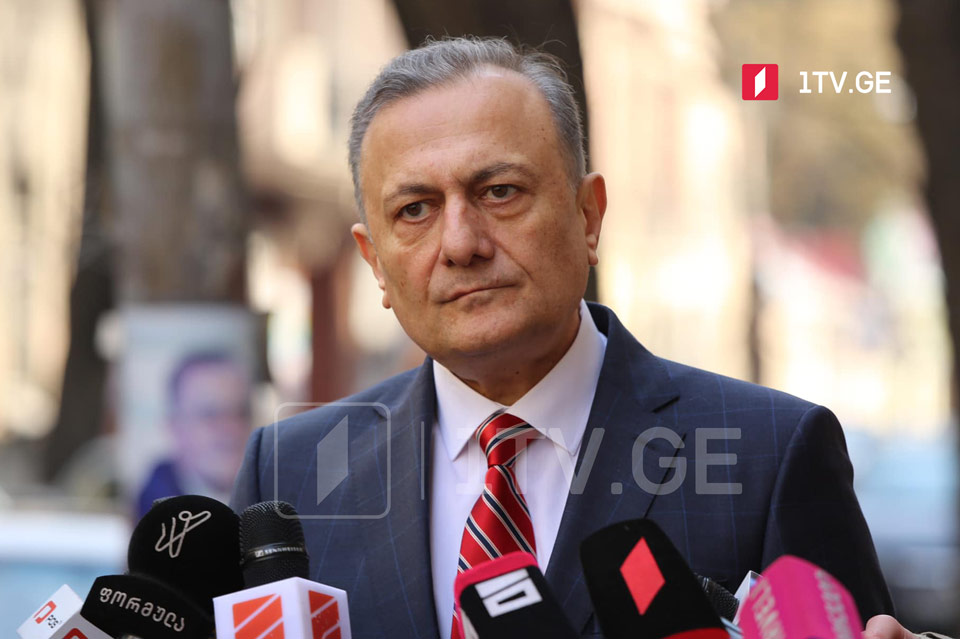 Opposition to unveil action plan, strategy on April 19
The opposition leaders will convene at an amphitheater at Rike on April 19 where they will publicly unveil the strategy and action plan for the May 15 large-scale protest planned in Tbilisi, said Shalva Natelashvili, Labor Party Leader.
According to Shalva Natelashvili the opposition held consultations on Saturday to decide about the spring strategy that would lead to the peaceful change of the power through elections in the country.
The opposition is planned to apply to the US Department of State, EU to speed up imposition of sanctions to Bidzina Ivanishvili (former GD Chair) and his team members to discharge the tension.
"We want political prisoners out of jail and the date of early elections," Natelashvili said. He added that otherwise the opposition would not sign a compromise paper proposed by EU Ambassador Christian Danielsson.
The ruling Georgian Dream party publicly signed the compromise solution prepared by the European Council President Charles Michel's personal envoy Christian Danielsson on April 16.
The opposition participating in the negotiations refused to sign the compromise paper unless early elections and release of the United National Movement Chair, Nika Melia, and the co-founder of the TV channel Mtavari Arkhi Giorgi Rurua.