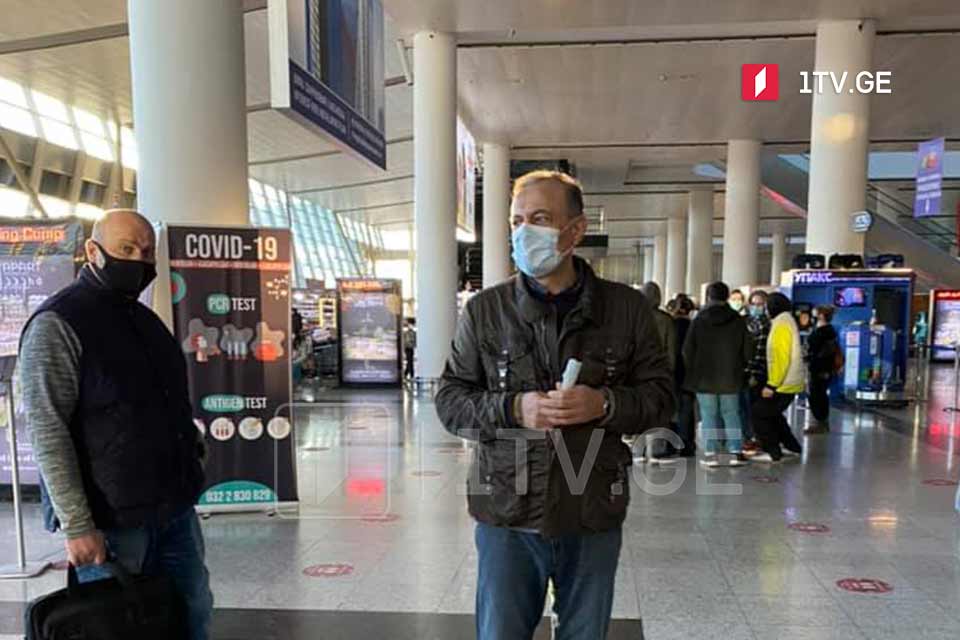 Labor Party Leader to leave for U.S.
Labor Party Leader Shalva Natelashvili left for the U.S. for a one-week visit to hold meetings in Washington.
Before departure, Natelashvili told journalists at the Tbilisi International Airport that he was planned to hold meetings at the U.S. Senate, Congress, House of Representatives and political-analytical centers.
"Today, Georgia is being dragged into a new geopolitical alliance with Russia, Iran and Turkey. This means that we are being returned to Ataturk, Lenin, Shah Abbas, and no one is talking about this anymore. Nobody speaks about early parliamentary elections either without which the governmental change is merely a fantasy," Natelashvili said.
According to the Labor Party Leader, the ruling Georgian Dream (GD) party annulled the EU-mediated April 19 agreement disregarding the mediation of international partner politicians and diplomats from Washington and Brussels.