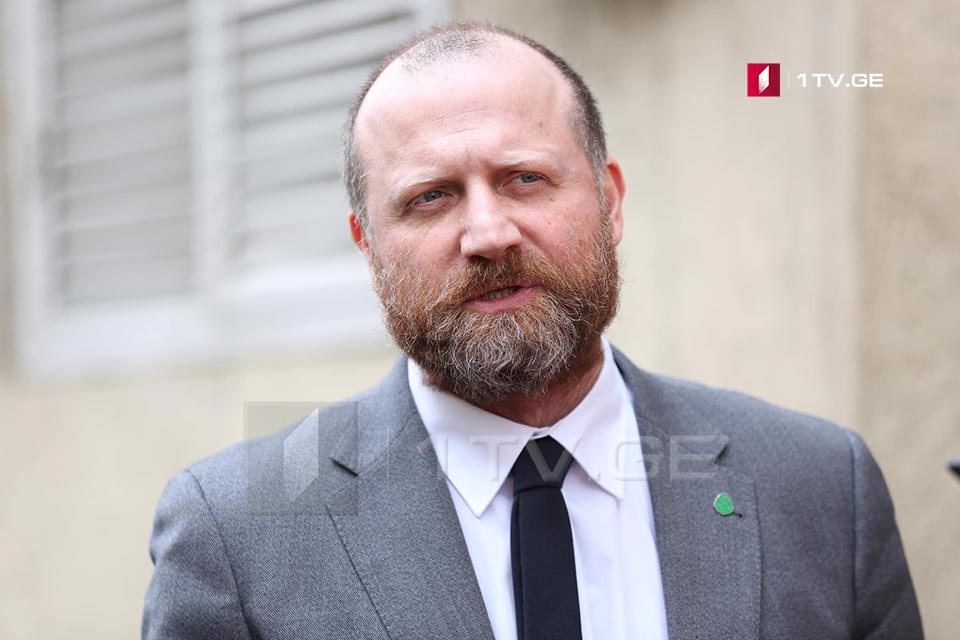 Opposition rebukes GD's decision to quit EU-brokered deal
Georgian Dream's recent decision to quit the EU-brokered deal prompted backlash from opposition leaders.
MP Salome Samadashvili believes the country's foreign policy orientation officially changed today. "Michel's agreement was the right way towards snap elections and restoration of country's democratic system. The main opponent of the West in Georgia is Ivanishvili and his political regime," Samadashvili declared.
Girchi-More Freedom leader Zurab Japaridze said he left parliament as the agreement was the reason for his entry into the legislature. Japaridze believes the reason behind the decision is that it has "zero chance of receiving 43% of the vote in upcoming elections." "Quitting agreement means rejecting this country's Euro-Atlantic future. Once again proved that they [GD] are liars" he stressed.
The Georgian Dream has declared the April 19 @eucopresident's agreement null and void. This is @GeorgianDream41's style of democracy.

— Girchi•More Freedom (@Girchi_GE) July 28, 2021
Charles Michel Reform Group Chair Khatuna Samnidze also shares Japaridze's opinion that GD has no chance to get 43% of the vote. "This is a rejection of Europe, America, all our partners, and every person who hopes for change!" she tweeted.
Georgian Dream has left the "Charles Michel @eucopresident Agreement".

This is a rejection of #Europe, #America, all our partners and every person who hopes for change!

????

— Khatuna Samnidze (@KhatunaSamnidze) July 28, 2021
European Georgia leader Giga Bokeria said GD's recent move proves that it faces problems regarding public support. "The whole society must defeat this dangerous and disgraceful regime in the self-government elections and they will have to call early elections," Bokeria said.
Lelo for Georgia leader Mamuka Khazaradze dubbs GD's decision as irresponsible. He urged opposition parties to hold consultations over this issue. Khazaradze does not rule out the boycott of local elections.
The GD has pulled out of the Michel Agreement. They've betrayed our Western partners, the Georgian people, peace ans stability. I invite the opposition to hold consultations on the way forward, that could include boycotting the local elections. pic.twitter.com/HCOx90B9UO

— Mamuka Khazaradze (@M_Khazaradze) July 28, 2021
Earlier today, the ruling Georgian Dream party chair Irakli Kobakhidze dubbed the EU-brokered April 19 Agreement as annulled, saying it completed its mission and exhausted itself 100 days after signing as the majority of opposition figures having abstained from joining.
100 days after signing the April 19 Agreement, majority of Georgian opposition MPs and parties refused to sign it, declined to work to fulfill it, and voted against it.

Therefore, Georgian Dream declares the Agreement void, but continues to adhere to its provisions in principle. pic.twitter.com/pEHuLN3T6r

— Georgian Dream (@GeorgianDream41) July 28, 2021