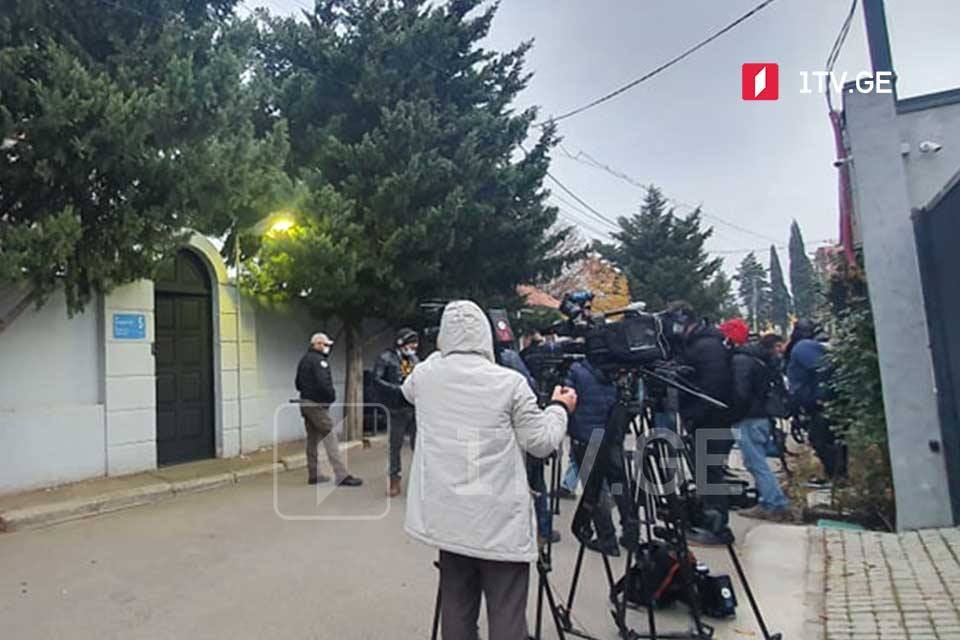 Opposition parties present coordinated negotiation plan to foreign ambassadors
Seven Georgian opposition parties, except for the Alliance of Patriots and the Labor party, took part in the meeting with the US and EU Ambassadors, who facilitate the negotiations aimed to overcome the post-election crisis in Georgia.
The representatives of the opposition arrived at the residence of the Deputy Ambassador of the United States of America, the venue for the meeting with a documented common position of seven opposition parties that won mandates in the Parliament of 10th Convocation, but refuse to use their seats calling the October 31 parliamentary elections rigged.
"The opposition presented to facilitators its approved, coordinated, and common position documented in great detail. We shared our vision on how to defuse the crisis and how to move the country forward. We have requested the facilitators to forward this position to the Georgian Dream, and we expect the same official, documented response", David Bakradze, leader of the European Georgia party, told journalists after the meeting.
Another opposition leader from Strategy Aghmashenebeli party Giorgi Vashadze told journalists that the opposition would make their offer public as soon as they receive the Georgian Dream's response.
"I think we should all publicly decide what could be the middle way in the agreement that the public can agree on," Giorgi Vashadze said.
Representatives of the Alliance of Patriots didn't attend the meeting. According to party leader Irma Inashvili, her party has a stated position, acts independently and with a different strategy.
Representatives of the Labor Party did not attend the meeting either, though the party leader Shalva Natelashvili is said to share the common vision of the other opposition parties.