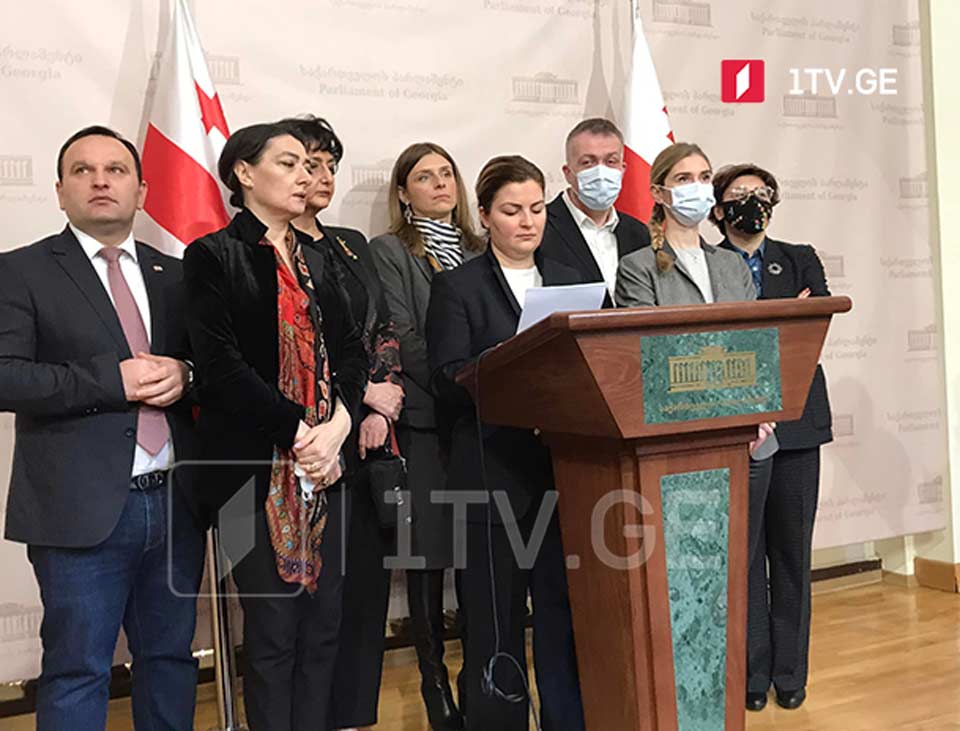 Opposition decries GD initiative to close down State Inspector's Service
The ruling team MPs initiative to close down the State Inspector's Service, a state body monitoring personal data protection and probing crimes committed by state officials, met with backlash from the opposition.
Seven majoritarian MPs tabled a bill aiming to replace the State Inspector's Service with Special Investigation and Personal Data Protection services.
State Inspector Londa Toloraia lambasted the proposal today, saying the Georgian Parliament kicked off "a very dangerous process of expedited dissolution of the agency, instead of helping strengthen it."
"Bill drafting was completely conspiratorial. The State Inspector's Service was not informed of it," she said.
However, GD Chair Irakli Kobakhidze pledges the party briefed Londa Toloraia on the draft bill, saying, "the time is ripe to start the institutional reform." He claimed the new bill would even increase the investigative capacities of the new agency.
The opposition also slammed the proposal at today's briefing stressing the bill undermines this institution and, at the same time, signals independent and public officials that they would be punished for their professional duties.
United National Movement (UNM) member Tina Bokuchava believes that since the State Inspector's Service launched a probe into possible inhuman treatment of jailed ex-President Mikheil Saakashvili, the proposal aims to halt this investigation.
She said: "This is a personal message to Londa Toloraia, who is on maternity leave. They choose this very moment for retaliation."
Kobakhidze earlier pledged to have no issue with State Inspector, "the case concerns institutional and legal reform that needs to be implemented."
The bill by Rati Ionatamishvili, Givi Mikanadze, Giorgi Amilakhvari, Anri Okhanashvili, Davit Matikashvili, Aluda Ghudushauri and Guram Macharashvili, will be submitted to the Bureau setting.
This is an action against the independent institute and its staff. This is a punishment of the Service – for impartiality, for a conscientious attitude towards work and for abiding the law

Find More ? https://t.co/9wsJyitcSO pic.twitter.com/yeQbCGu8fT

— State Inspector's Service (@DPAofGeorgia) December 27, 2021