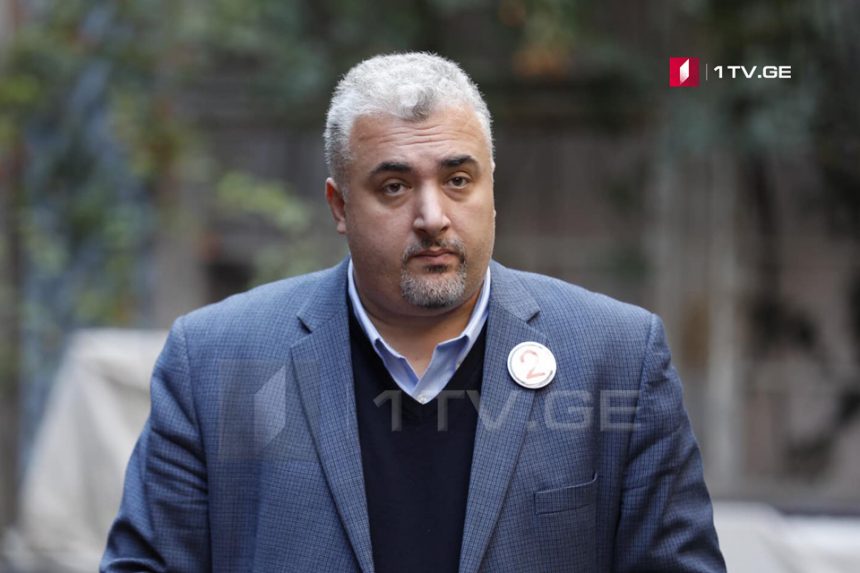 Opposition claims street rallies not to impede talks
The opposition European Georgia party member, Sergi Kapanadze vows the protest rallies would not halt until the agreement is reached.
Kapanadze believes the rallies would not hinder the negotiation process with the government.
The opposition member expects a breakthrough in the upcoming talks "only if the ruling Georgian Dream party reconsiders its tough stance and agrees on snap elections and political persecution."
The opposition announced a mass protest following the failed talks with the government on March 19.
European Council President Charles Michel's Personal Envoy arrived in Georgia on March 12 to lead the EU-backed mediation effort in Georgia.
Christian Danielsson held meetings with the government and the opposition. He decided to prolong his stay in Tbilisi to help the sides to reach an agreement. After a five-day mediation that ended without a result, he left the country.
Charles Michel announced on Tuesday that Christian Danielsson would travel back to Georgia by the end of the week to help the parties to come to an agreement.
The Georgian opposition parties which won seats in the 10th convocation of the Georgian parliament believe the 2020 parliamentary elections were a fraud. They have been demanding repeat parliamentary elections, and the release of United National Movement Chair, Nika Melia and the co-founder of the TV channel Mtavari Arkhi Giorgi Rurua.
Took stock of the progress already achieved in Georgia mediation with @DanielssonEU

Time to make the necessary compromises in the interest of the citizens of Georgia ??

Envoy will travel back to continue mediation.

— Charles Michel (@eucopresident) March 22, 2021