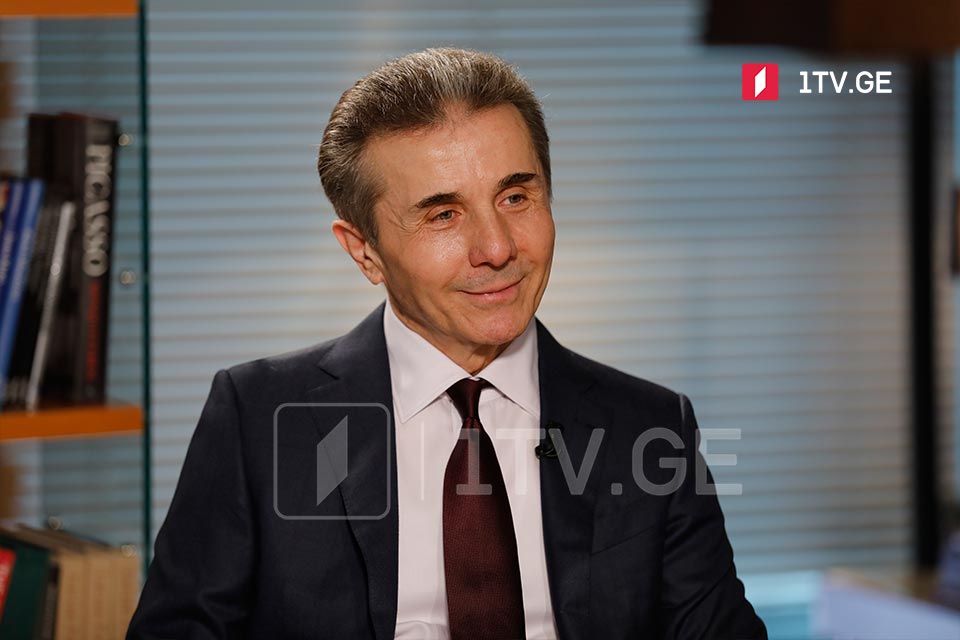 Nothing to happen to GD in next 4-5 years
Nothing would happen to the Georgian Dream in the next four or five years, GD founder Bidzina Ivanishvili told the Georgian Public Broadcaster.
The most important thing is that the Georgian Dream members do not start sorting out relations with each other, Bidzina Ivanishvili said when asked what the team needs and what else to consider.
"The party knows everything, my team members know as much as I do, and some of them know even more in the political activity field and development of the country. You have very talented young leaders in different directions. I would like to remind them again if they manage to avoid sorting out things with each other. If they sit together in a critical situation and form common sense through discussion, I assure you, the Georgian Dream will not have any problems. If they fail to do so, start sorting out relations, then the result may worsen. If you are still interested in my assessment, nothing will happen to the Georgian Dream in the next 4-5 years. They will continue healthy cooperation," Bidzina Ivanishvili said.