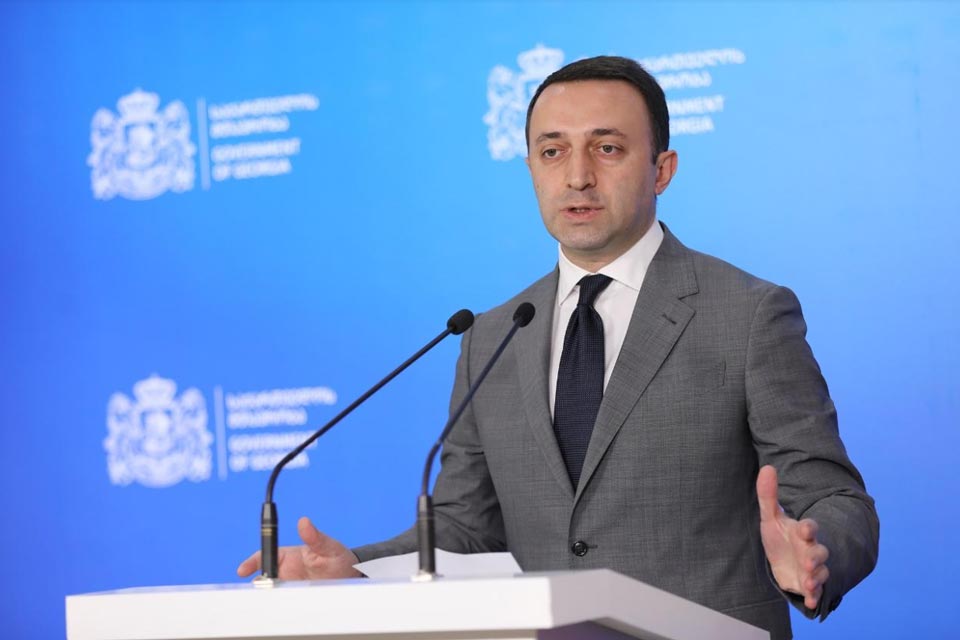 No elections before 2024, PM says three years of development, progress ahead
"No elections will be held before 2024. Thus the next three years must be the period of building, development and progress," said Georgian Prime Minister Irakli Garibashvili during the nomination of Goga Gulordava, Tsalenjikha mayoral candidate of the Georgian Dream (GD) party.
PM spoke about different projects carried out in the western Samegrelo region, among them rehabilitation of roads, gas and water supply systems, schools and kindergartens.
He said the implementation of similar programs would continue. "We need peaceful, stable and consistent development. This period is a unique opportunity and chance for us and our country to win," Garibashvili claimed.