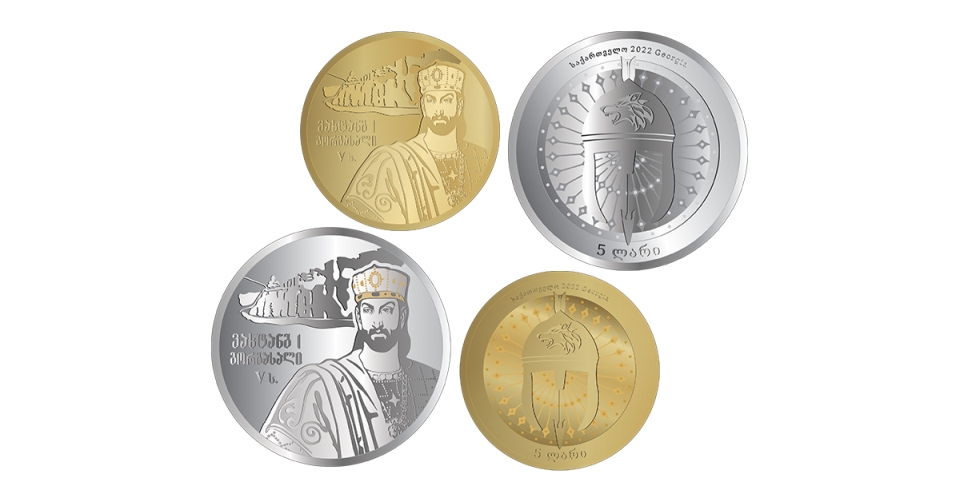 NBG issues Vakhtang Gorgasali collector coins
The National Bank of Georgia (NBG) has commenced producing a 5-GEL nominal Vakhtang Gorgasali collector coin to continue the series devoted to Georgian kings.
The coin's release was scheduled for October-November but was postponed owing to technical issues at the Netherlands Royal Treasury.
The gold coin costs GEL 1 380. The NBG will sell the coins.