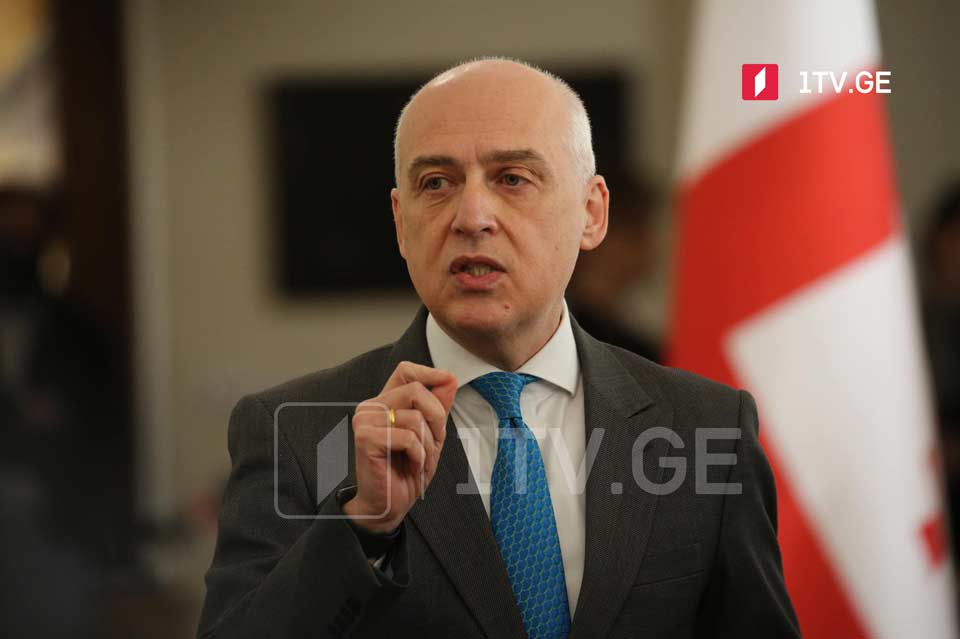 NATO partners stance over Georgia, Ukraine solid, FM says
Georgian Foreign Minister David Zalkaliani believes "our NATO partners' stance will remain unchanged, firm" at NATO-Russia talks, slated for today. "They [partner countries] anew will tell Russia that NATO's position over Georgia and Ukraine will not be back-pedalled."
"Our western partner's outlook is very solid. They afresh made it clear to the Russian Federation as part of the bilateral dialogue, that security guarantees and the choice of alliances should be made by the country aspiring to join NATO," FM underscored.
He stressed that Georgia had intensive communication with the main strategic partners recently.
"This decision was made in 2008 in Bucharest [Bucharest Summit decision says that Georgia and Ukraine will eventually become members of the Alliance], backed many times by various declarations. Moreover, we have a safety net that clearer decisions will be made over Georgia's integration to NATO at the Madrid Summit this year," FM stated.
Remarking on today's talks, Zalkaliani does not expect "Russia to radically change its position and become consistent in its approaches to the common European and Euro-Atlantic security system, as it is a long process."
Today, representatives from Russia and NATO are meeting in Brussels over Russia's military buildup near the Ukraine border.
Russia has been amassing as many as 100,000 troops near the Ukrainian frontier, and on the eve of the talks, the military began live-fire drills in regions close to the border, foreign media outlets say.