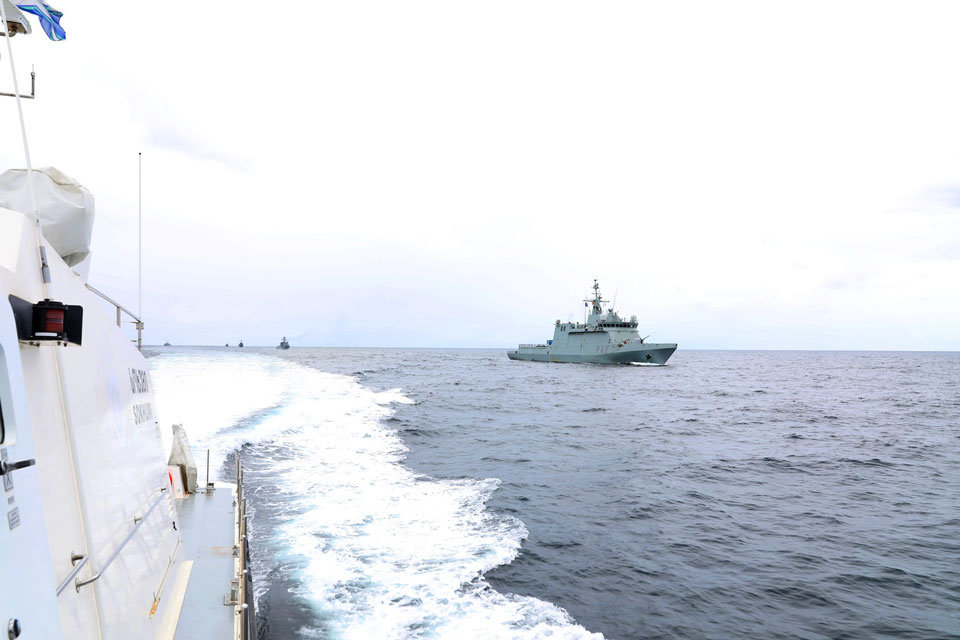 NATO-Georgia to hold joint exercise in the Black Sea
Georgian Coast Guard of the Ministry of Internal Affairs (MIA) and NATO ships conducted a joint maritime exercise in the Black Sea.
The joint drills were held within the framework of the Standing NATO Maritime Group 2 (SNMCMG2) visit in Georgia.
The Georgian patrol ship Sokhumi and NATO ships ESPS RAYO (Spain), ROS LT LUPU DINESCU (Romania), BGS SHKVAL (Bulgaria), TCG EDINCIK (Turkey) and ITS VIAREGGIO (Italy) participated in the joint exercise.
The drills aim to enhance interoperability among the participating forces and increase the joint capabilities to ensure regional maritime security.
It is the second Georgian visit of the NATO this year.