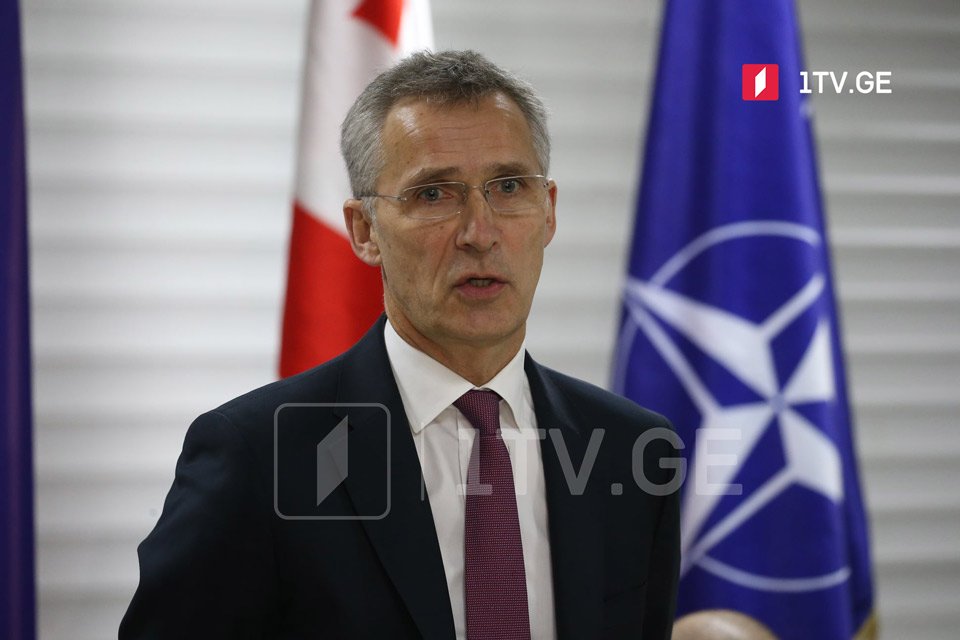 NATO Chief: For Georgia, we could increase our support through Substantial NATO-Georgia Package
NATO Foreign Ministers agreed to further strengthen and sustain support to Ukraine, "so that Ukraine prevails in the face of Russia's invasion," stated NATO Secretary General Jens Stoltenberg following the meetings of NATO Ministers of Foreign Affairs.
BREAKING: NATO chief Jens Stoltenberg announces plans to increase support for Georgia and Bosnia

— Samuel Ramani (@SamRamani2) April 7, 2022
FMs also agreed to support other regional partners under pressure. Stoltenberg said "allies agreed that we should also help other partners to strengthen their resilience and shore up their ability to defend themselves, including Georgia, and Bosnia and Herzegovina."
"For Georgia, we could increase our support through the Substantial NATO-Georgia Package, including in areas like situational awareness, secure communications, and cyber.

For Bosnia and Herzegovina, we could develop a new defence capacity-building package.

Any assistance would be tailored, demand driven, and delivered with the full consent of the countries concerned," NATO Secretary General asserted.