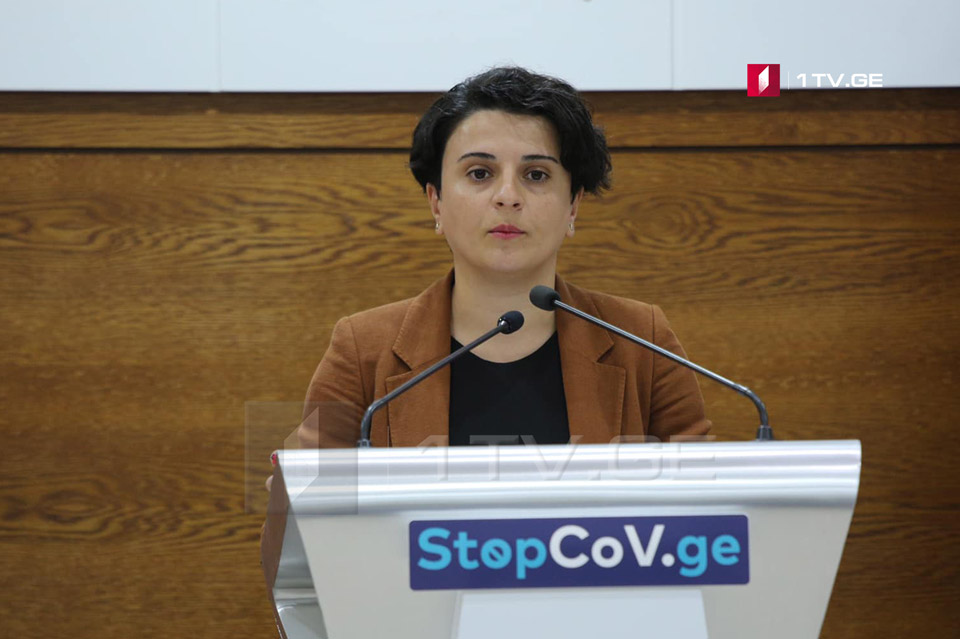 Natia Mezvrishvili: Despite increase in coronavirus cases, we will not impose systemic restrictions, but continue to adapt to, to manage virus
The head of the government administration Natia Mezvrishvili said the number of coronavirus cases is increasing in Georgia as well as in the world.
Mezvrishvili noted that the growth trend is expected to continue in Georgia, although systemic restrictions are not planned.
As she stressed, it is important to follow the basic rules, such as wearing a face mask and observe social distancing rule.
"We do not impose systemic restrictions and continue to follow the strategy. In particular, we continue to adapt to and manage the virus with targeted restrictions where necessary.

We try our best to protect the balance, on the one hand to protect the lives and health of citizens, on the other hand to do as little damage to the economy as possible in order to maintain a resource for rapid recovery in the post-crisis period," stated Mezvrishvili.
Georgia has reported 1 872 new coronavirus cases, 14 deaths and 603 recoveries today.