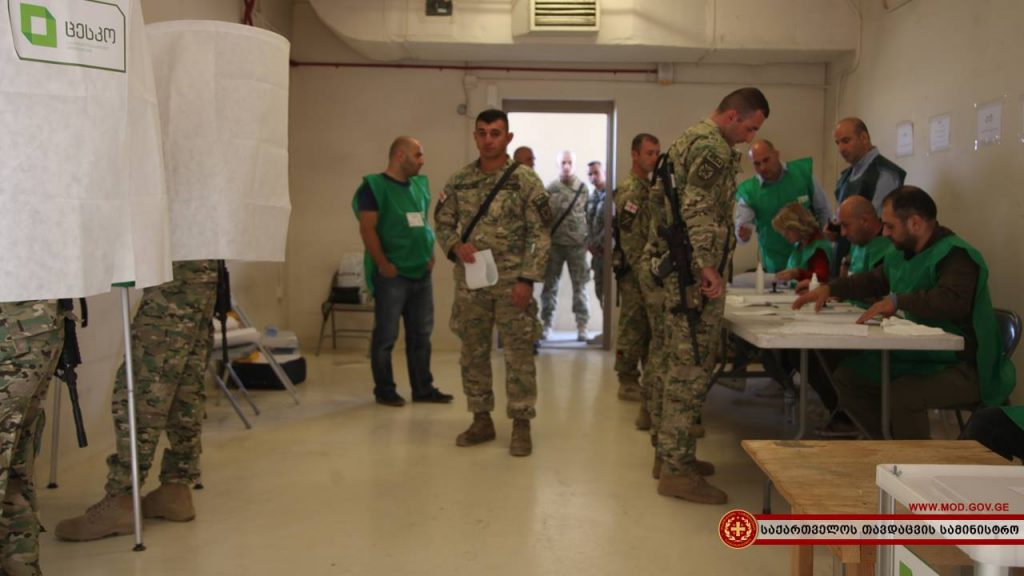 Ministry of Defence - Elections conducted in a peaceful environment in Afghanistan polling stations
Today, polling procedures were conducted at two election precincts in Afghanistan – N1 Bagrami election precinct "Bagrami Aviation Base" and N2 Mazar-i-Sharif election precinct "Marmali base".
Georgian citizens who are part of Georgian armed forces dislocated abroad participated in the polling.
The electoral process passed in a calm environment and the elections were held in compliance with the relevant procedures. Ministry of Defence of Georgia releases the regarding information.
After completing the polling, election documentation, including envelopes with ballot papers, will be sealed and the counting procedures will be conducted at the Central Election Commission (CEC) of Georgia on October 28 as the polling process of the presidential election is over.