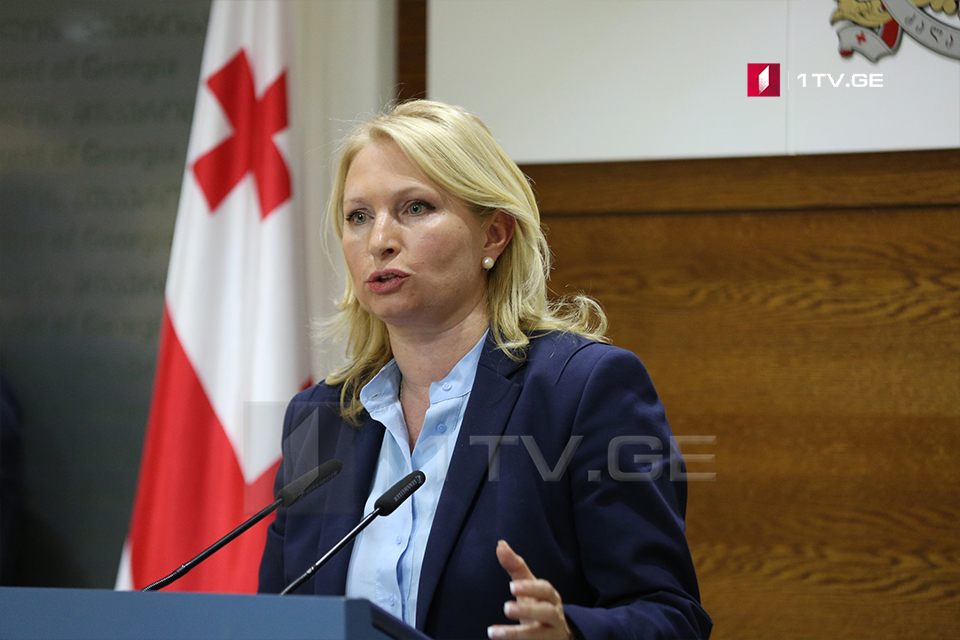 Miners stopped strike in Chiatura
Miners being on a hunger strike in Chiatura stop the protest and will return to their jobs from tomorrow – Minister of Economy and Sustainable Development Natia Turnava made this statement.
As Minister stated, the miners will enjoy paid leave and their healthcare conditions will be improved.
"The agreement was reached between the sides, including insurance, nutrition, basic health care, and labor safety requirements – these are the unambiguous obligations of the company. We will be observers and guarantors that they will be fulfilled" – Minister said.
Natia Turnava, Minister of Economy and Sustainable Development, Mikhail Batiashvili, Minister of Education, Science, Culture and Sport, and Davit Sergeenko, Minister of Health, Labor, and Social Affairs has arrived in Chiatura town today. Meeting with miners was held with their participation.