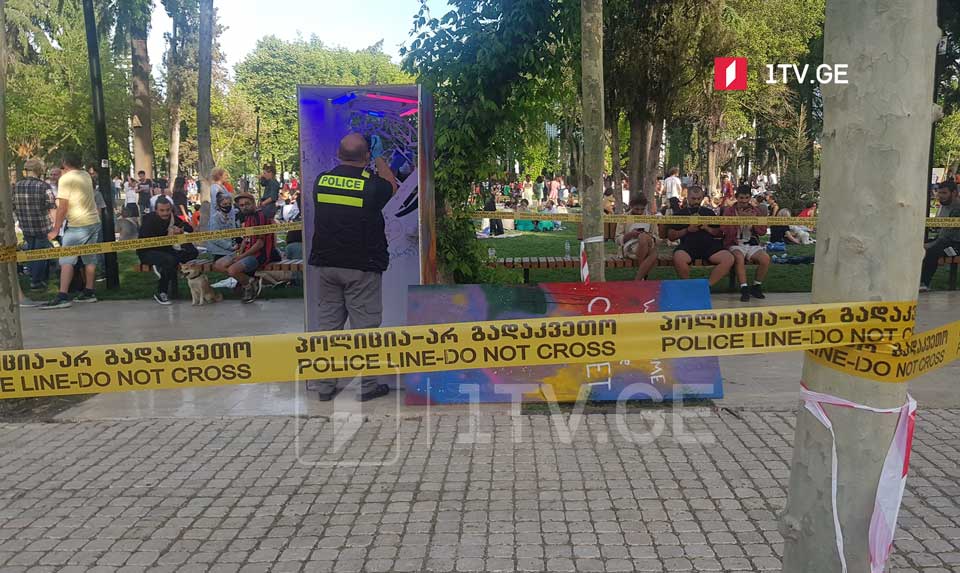 MIA to investigate Dedaena Garden incident
Ministry of Internal Affairs (MIA) launched an investigation into the installation damaging incident at Dedaena Garden in Tbilisi.
Tbilisi Pride LGBT activists set up the installation in connection with May 17 – International Day Against Homophobia, Transphobia and Biphobia.
Guram Palavandishvili, the founder of the Society for Children's Rights damaged the installation on May 15. He verbally insulted people gathered there. Tbilisi Pride called on the MIA for Palavandishvili's detention.
MIA opened the investigation under Article 156 of Criminal Code – Persecution of persons because of their speech, opinion, conscience, confession, faith or creed, or political, social, professional, religious or scientific activities.