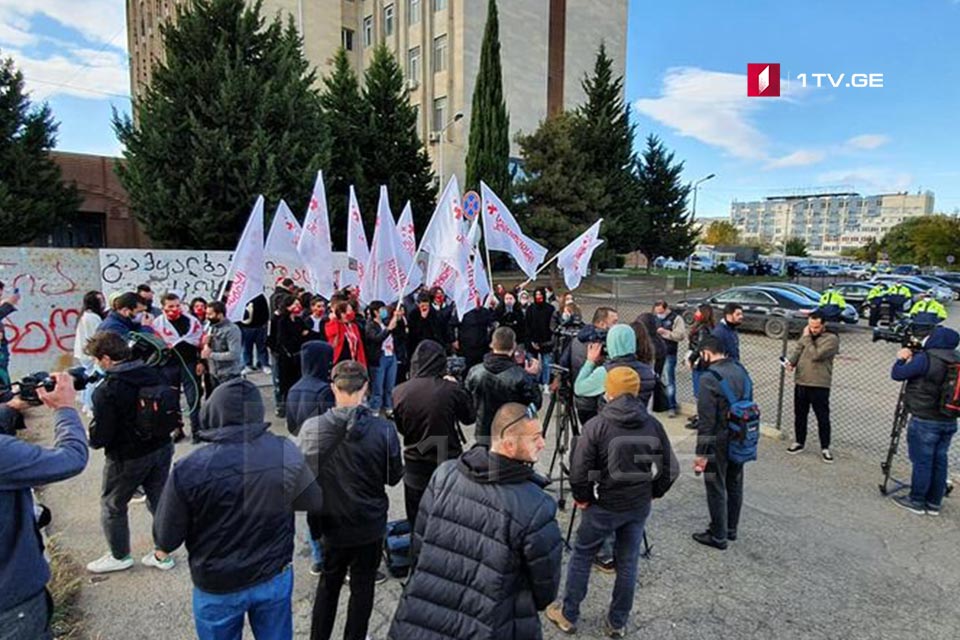 Members of Aghmashenebeli Strategy held protest at CEC
Members of Aghmashenebeli Strategy Party held protest at Central Election Commission (CEC).
Protesters claimed that they do not recognize results of October 31, 2020 parliamentary elections and demanded holding of repeated elections. Also, they insist that new elections are held without Tamar Zhvania, CEC Chairman, on her post.
The party representatives brought copies of unbalanced summarizing protocols printed out on big formats and posted them on CEC fence.
Protesters pledged that protests would continue in permanent regime until Tamar Zhvania resigned from her post.