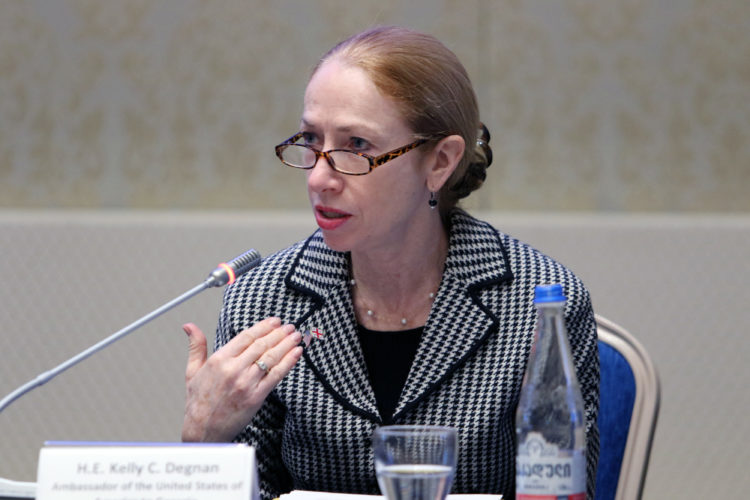 Kelly Degnan - United States encourages all sides to fully implement March 8 Agreement
The United States encourages the sides to fully implement all elements of the March 8 agreement, – US Ambassador to Georgia Kelly Degnan said during an online press conference held today.
"Our strategic partnership is based on common commitments, democracy, sustainable economic growth and cooperation for international security. Novel coronavirus did not impede our work and activities in these important directions," Degnan said.
"The parties set the terms of the agreement, which is intended to de-polarize Georgia's political tensions. Fulfilling the agreement will create the environment and the opportunity for greater pluralism in this year's parliamentary elections, which is what Georgians have said they want. If the agreement fails, it will be a real setback for Georgia", the Ambassador said.
According to Degnan, working continues with the Georgian Parliament on electoral reforms that are so crucial for the elections to be free and fair.
"The U.S. is providing expert guidance and advice on election reform legislation to ensure OSCE recommendations are fully incorporated into the law. These recommendations are specifically designed to avoid the shortfalls of previous elections and facilitate credible, free and fair elections in October," said the Ambassador.
U.S. Ambassador talked about some faults to the draft-bill of election reform. She said the regulations that had to do with election data publishing remained problematic that could cause limitation of accessibility of voters to the information.