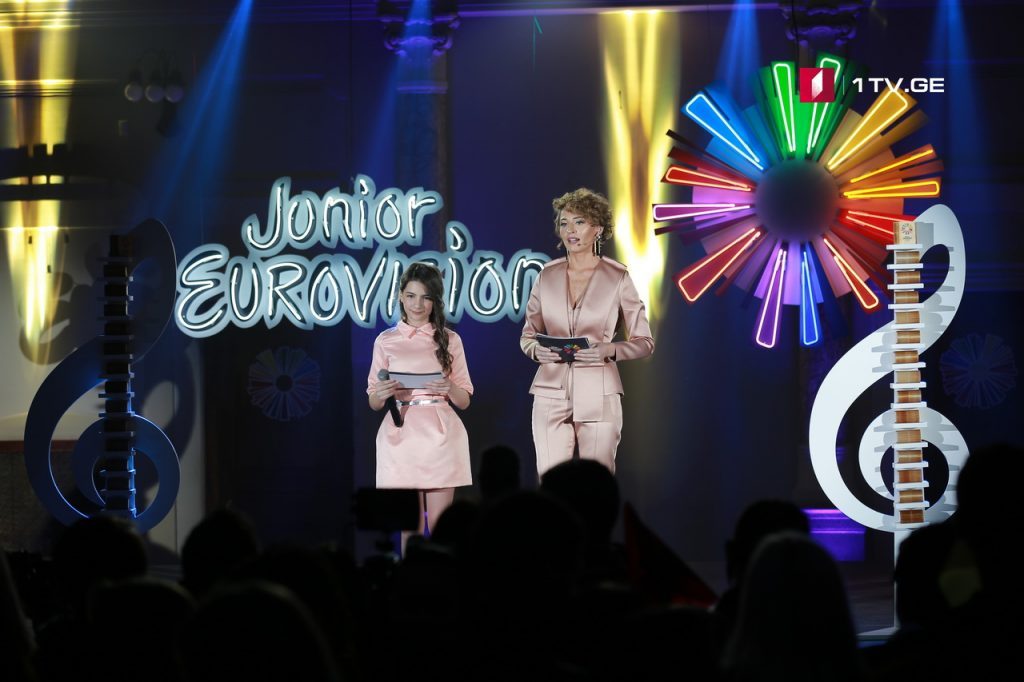 Junior Eurovision Opening Ceremony - Photo Story
The official Opening Ceremony of the 2017 Junior Eurovision Song Contest has been held at Georgian National Library today.
Delegations from 16 participating countries took part in the ceremony.
The draw to determine which songs will be performed first and last in the show, and the starting position for the host country took place during the Opening Ceremony.
Grigol Kipshidze, Georgian participant of 2017 Junior Eurovision Song Contest (JESC) has been drawn to perform on the stage as Number 9 at the JESC.
Nicole Nicolaou, representative from Cyprus, will open the show. The last contender who will perform on the stage is Maria Iside Fiore, the participant from Italy.
Tbilisi Olympic Palace will host the 15th JESC at 19:00 on November 26. Young singers from 16 participating countries will take part at 2017 Junior Eurovision Song Contest (JESC).  Georgia is hosting JESC for the first time.
ფოტოები: მირიან მელაძე