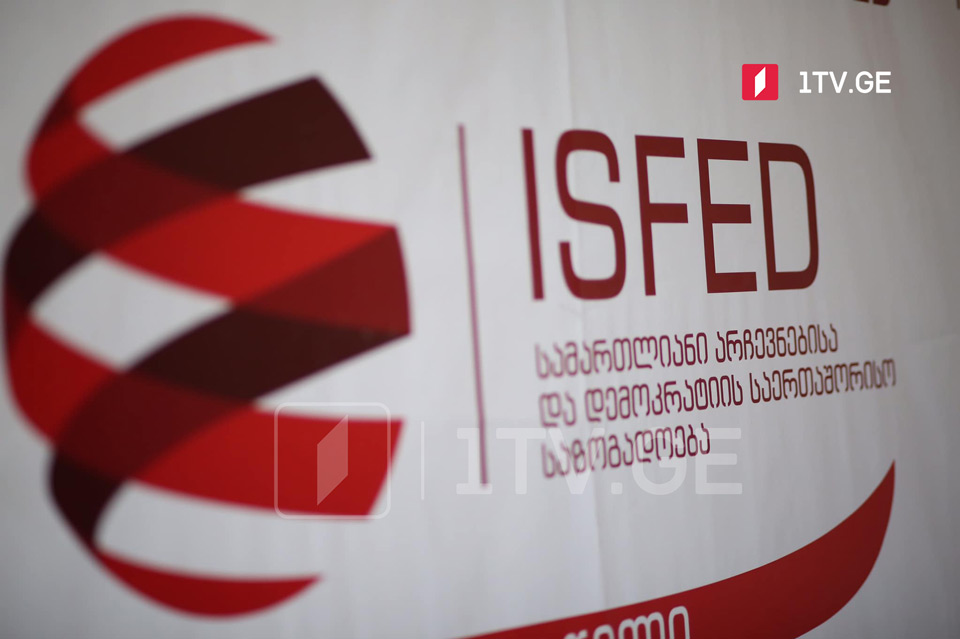 ISFED to publish pre-election monitoring second interim report
International Society for Fair Elections and Democracy (ISFED) published the second interim report of official pre-election monitoring. It covers the period from August 31 to September 21, 2021, as well as a few separate events taking place within the reporting period.
The reporting period revealed two facts of violence based on possible political affiliation, 4 cases of dismissal on alleged political ground, 20 cases of pressure, three uses of the administrative resource, 5 cases of possible bribery of voters, one on the participation of incumbent officials, thirteen cases of participation of non-authorized persons in pre-election campaigning. ISFED also observed pre-election campaign material damage across the country.
According to ISFED, the alleged leaked files from the State Security Service 'significantly jolted the pre-election campaign dynamics.' The violations are based on the information collected and broadcasted by different local TV companies.
ISFED has filed 27 complaints about the further reaction to the revealed violations observed throughout the country since the pre-election campaign kicked off until September 21.
International Society for Fair Elections and Democracy (ISFED) started monitoring of pre-election period for October 2, 2021, local self-government elections on June 1. The United States Agency for International Development (USAID) and the European Union (EU) financially support the monitoring efforts.
ISFED provides legal advice and assistance to those whose rights were violated on political grounds during the current election period. The Open Society – Georgia Foundation supports the legal assistance component.