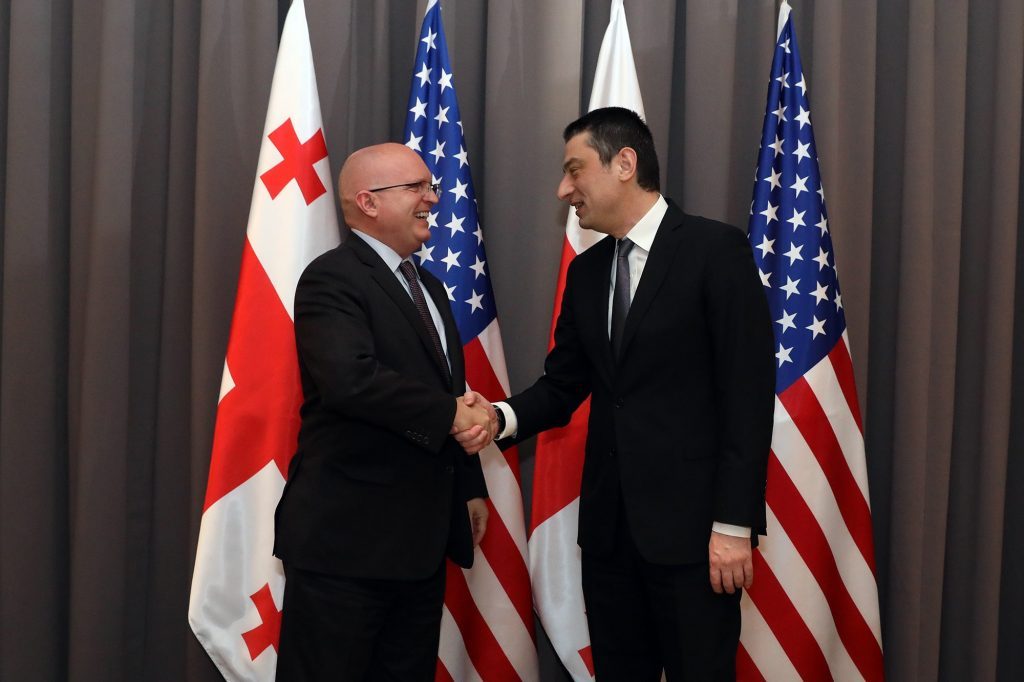 Incumbent Prime Minister holds his first meeting with US acting assistant secretary of state
"Further intensified strategic partnership with USA, along with the European and Euro-Atlantic integration of Georgia is a solid priority of our foreign policy"  – stated Giorgi Gakharia, Prime Minister of Georgia at a meeting with Phil Reeker, US Acting Assistant Secretary of State for European and Eurasian Affairs.
At his first official meeting held as a Head of Government of Georgia, Giorgi Gakharia focused on intensifying US-Georgia relations in every possible direction, including security and economic cooperation.
Visiting US dignitary clearly voiced the need of further extending and deepening the US-Georgia strategic cooperation.
Significance of continued efforts towards further consolidation and capacity building of democratic institutions was underlined.
Discussions at the meeting were related to the current position in the region, hard conditions witnessed in the occupied regions of Georgia in terms of security and humanitarian needs. Visiting US dignitary expressed concerns about the recent development of events along the occupation line and so called borderization process, thereby noting that USA continues to call upon Russia to honor its commitments.
Prime Minister of Georgia particularly noted his high appreciation towards the solid support of international partners and expressed gratitude to the US Government.
US Acting Assistant Secretary of State for European and Eurasian Affairs congratulated Giorgi Gakharia upon his appointment to the position of the Prime Minister of Georgia and wished success in all his endeavors.