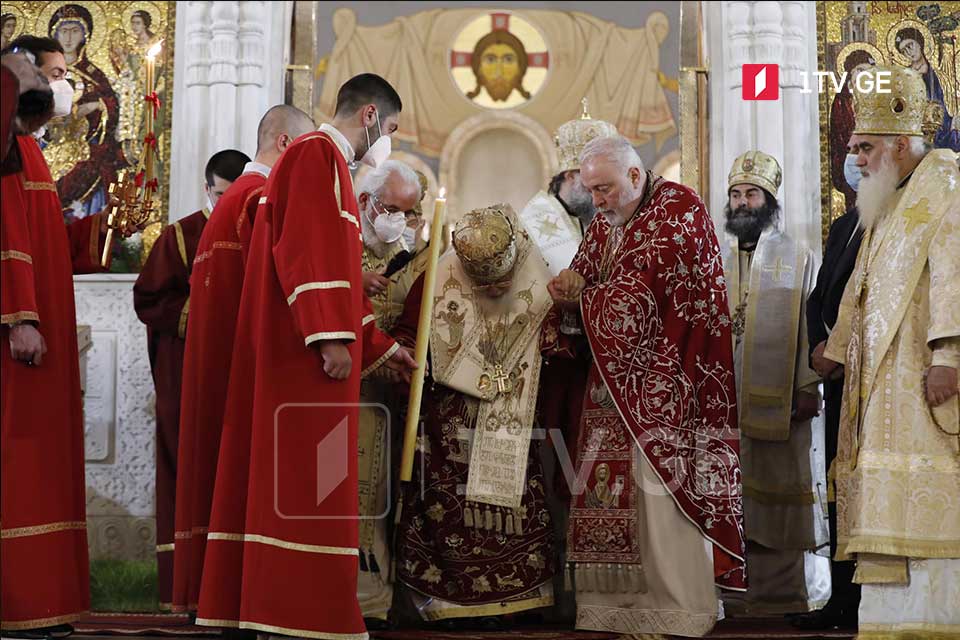 Ilia II congratulates Orthodox Christians on Easter
Catholicos-Patriarch of All Georgia, His Holiness and Beatitude Ilia II congratulated the Orthodox Christians on Easter after the festival liturgy at  Sameba (Holy Trinity) Cathedral in Tbilisi.
Patriarch spoke about the significance of this holiday.
"Christ is Risen! Today is the most significant date. We once again felt a closeness to the Lord. May God fill your life and the whole world with love, joy and peace. God is with us, be blessed!",  Ilia II  said.