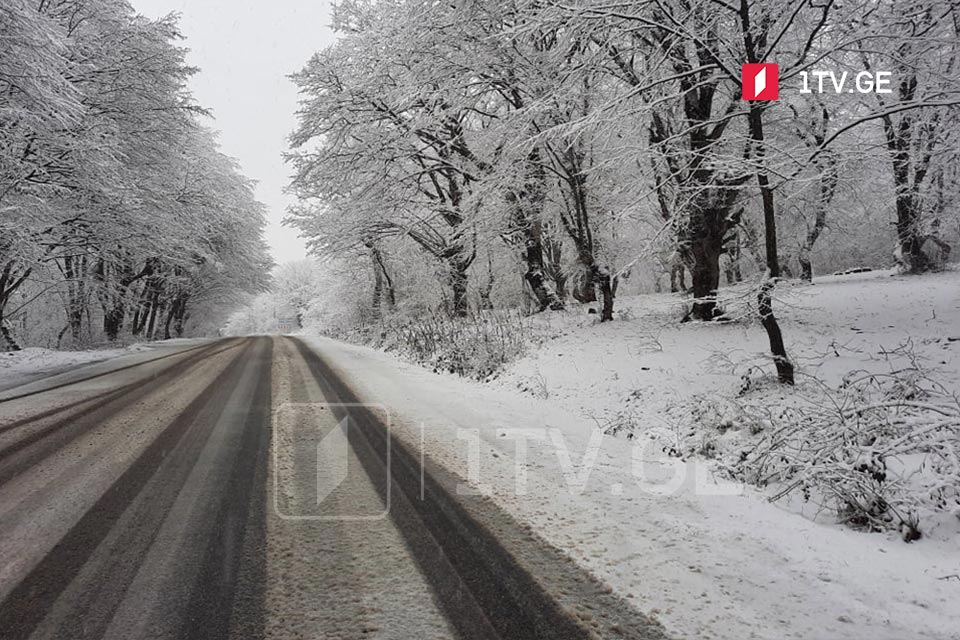 Heavy snow blocks off roads in Georgia
The National Environment Agency announced Wednesday traffic bans across Georgia due to heavy snow and avalanche hazards.
The following roads have been closed for all types of vehicles due to avalanche hazards:
Gudauri-Kobi section of Mtskheta-Stepantsminda-Larsi highway;
Zhinvali-Barisakho-Shatili road, at 53-106 km section (Korsha-Shatili);
Zugdidi-Jvari-Mestia-Lasdili road, at 182-186 km section (Kala-Ushguli).
The movement of trailer trucks and semi-trailers is banned on the following roads:
Tbilisi-Senaki-Leselidze road, at 40-158 km section; Sachkher-Oni highway;
Kutaisi-Tkibuli-Ambrolauri road, at 39-60 km section (Nakerala Pass);
Kutaisi-Tskaltubo-Tsageri-Lentekhi-Lasdili road, at 88-125 km section (Lentekhi-Mele);
Koda-Partskhisi-Manglisi-Tsalka-Ninotsminda road, at 94-110 km section (Paravani Pass) Akhaltsikhe-Ninotsminda highway, at 90-112 km;
Akhalkalaki-Kartsakhi highway, at 1-36 km section; Gomi-Sachkhere-Chiatura-Zestaponi road, at 12-106 km section;
Khashuri-Akhaltsikhe-Vale road, at 1-50 km (Khashuri-Atskuri) section.
The traffic is allowed along other sections of the road.