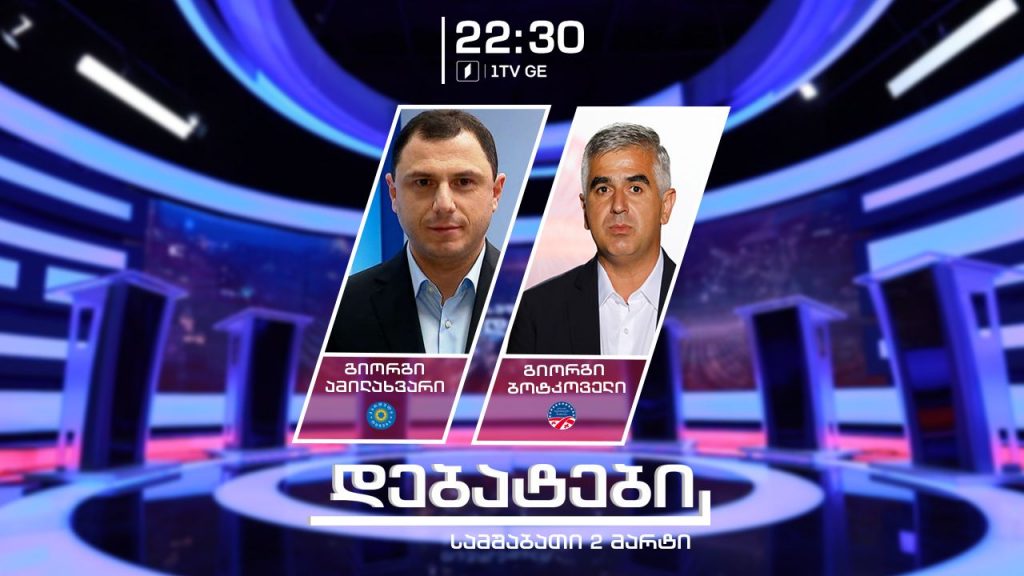 GPB to host live debates between ruling party and opposition
The Georgian Public Broadcaster (GPB) will host live debates between representatives of the ruling Georgian Dream party and the opposition in the Tavisupali Khedva (Free Vision) Debates Program.
Giorgi Amilakhvari from the GD Party and Giorgi Botkoveli from the United National Movement (UNM) Party will hold the debates at 10:30 pm tonight.
The GPB proposed its airtime to political parties for public and constructive debates in January.