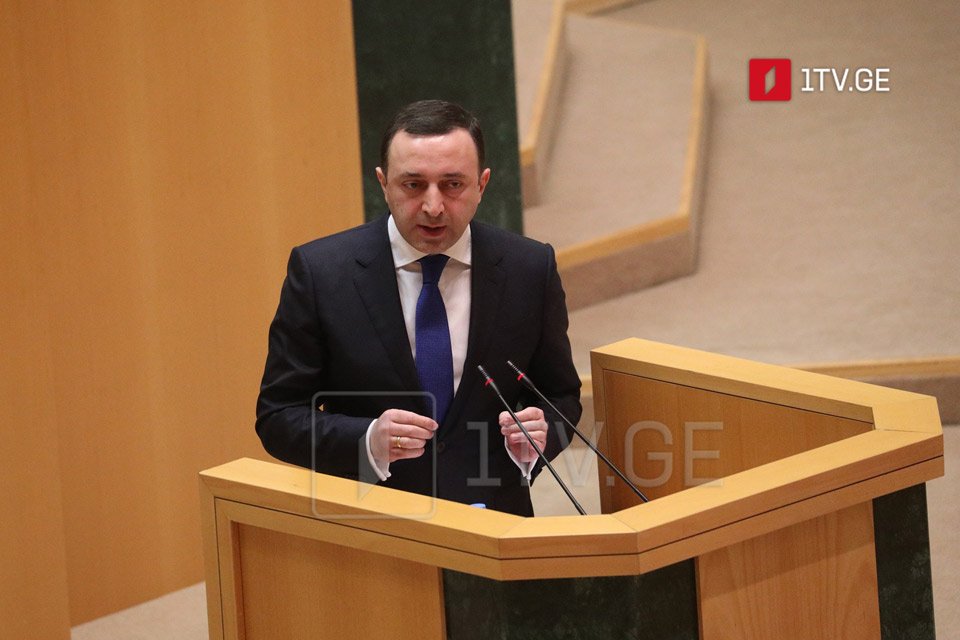 Gov't acts in national interests, PM says
The time for complying with directives that are detrimental to the country is over. In a closing statement after the Parliament interpellation, Georgian Prime Minister Irakli Garibashvili stated, "We will listen to everyone, but we will do what our country needs."
Garibashvili also told MPs that the ruling Georgian Dream brought unprecedented long-term peace and stability to the country.
"Based on the remarks of certain MPs, I think there is a substantial difference between us and the radical, anti-state force. We prove we serve the national interests of the country by our actions. The time for complying with directives that are detrimental to the country is over. We will listen to everyone but do what our country needs. We hold high regard for our international partners and friends. It is not appropriate to insult one another. I've never heard the radical opposition's stance on it when, for example, previous or active members of various states insult officials of our government, our country, or current or former members; this is wrong, but where do the national interests stand? Do these people look out for our country's interests? On the contrary, they serve the interests of belligerent groups of people," the Prime Minister added.
The radical opposition, the PM said, wants to convert Georgia into a military polygon.
"We did not call the extreme opposition War Party by chance. Their principal goal was and still is to open the second front in the country," he remarked.
"Our friends have noted that we have achieved unprecedented long-term peace and stability in the country, which is a foundation for prosperity brought about by the governance of the Georgian Dream," PM said.