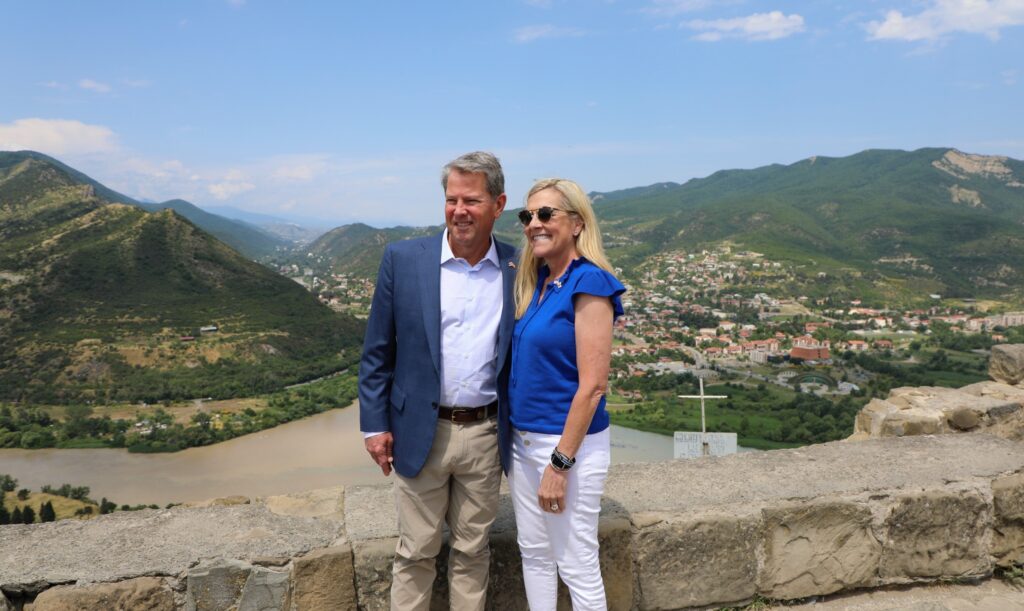 Governor Kemp: We have amazing partnership with Georgia for decades
Governor Brian Kemp, of the state of Georgia, is the first American governor to officially visit Georgia, US Embassy in Georgia wrote on Facebook.
The embassy highlighted the longstanding partnership between the State of Georgia, particularly its National Guard, and the country of Georgia, involving years of joint training and service.
"So, it was particularly rewarding for Governor Kemp to open an elderly shelter in the village of Tsilkani, which was built with the help of the U.S. military. This project is an excellent example of how versatile our countries' cooperation is and what we can do together," the Embassy wrote.
Governor Kemp emphasized that the establishment of the elderly shelter in Tsilkani underscores the shared values between the US and Georgia.
"For decades, we have had an amazing partnership with the Joint Chiefs of Staff and all the teams on the ground, the Georgia National Guard. We really see their good work here. The opening of this building shows that we share values and commitment to the people of Georgia, especially displaced people.
We support the Georgian government and the people of Georgia. We support what the US military and the Georgian National Guard have been doing here for a long time. We continue to have that great partnership with the US state of Georgia and the country of Georgia," the governor said.