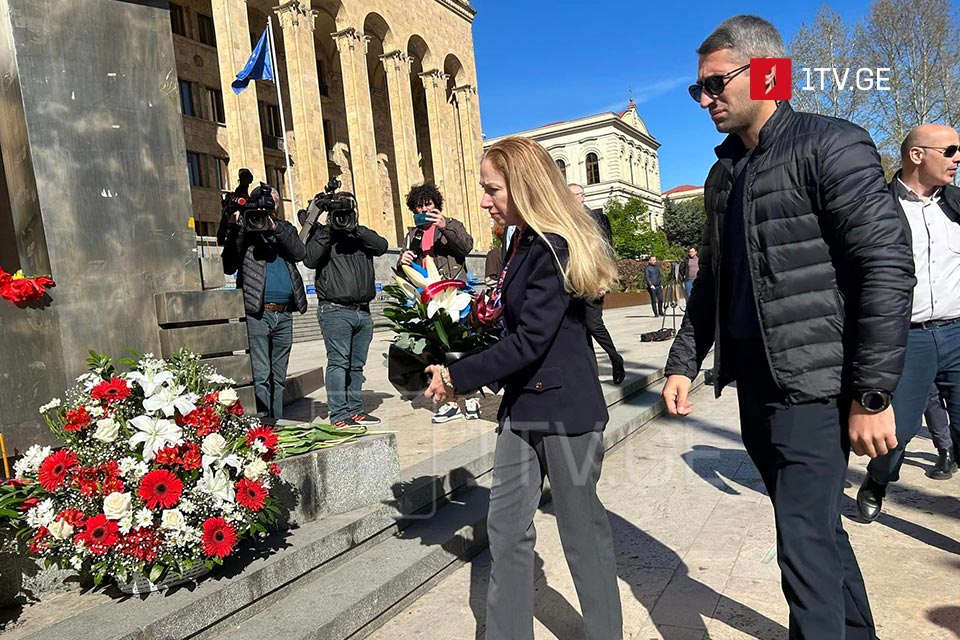 US Ambassador honors April 9 tragedy victims
The US Ambassador to Georgia, Kelly Degnan, arrived at the April 9 memorial in front of the Parliament. Ambassador paid respect to those who died in the April 9 tragedy.
"We remember April 9," the US Embassy remarked on Facebook, citing words by Merab Kostava [the late National Hero of Georgia]:
"Today, people of all ages, positions, and ideologies agree: Georgia must gain independence! Georgia needs complete liberty. It deserves what the world's most developed, democratic, and humane nations have achieved! After this day, the primary demand of our rallies and demonstrations will be Georgia's complete independence and withdrawal from the Soviet Union!"
Today, 34 years passed from the April 9 Tragedy in Tbilisi when the Soviet Army dispersed a peaceful, anti-Soviet demonstration in the center of Tbilisi. The violence dispersal resulted in 21 civilian deaths and hundreds of injuries. April 9 is now remembered as the Day of National Unity.