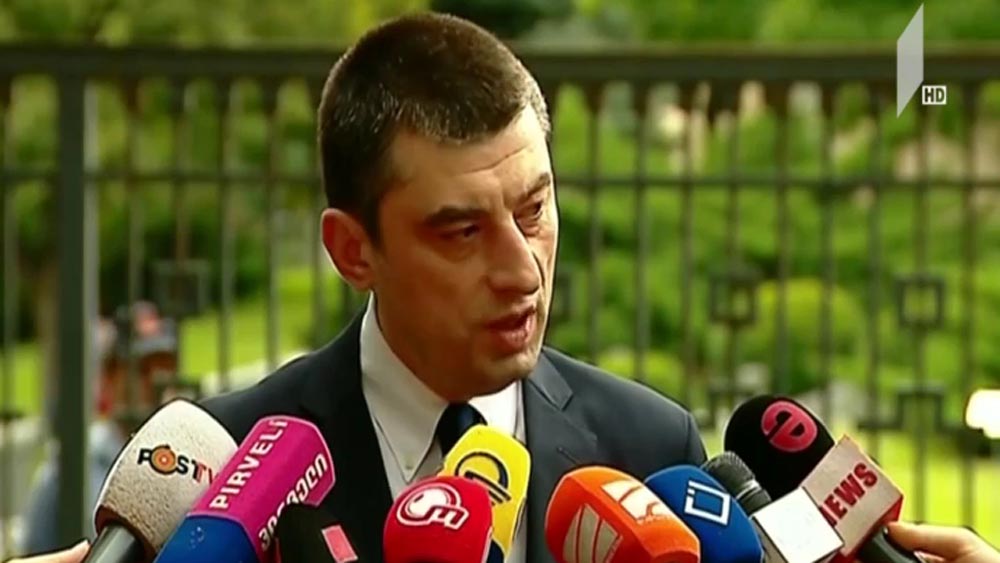 Giorgi Gakharia says Bidzina Ivanishvili learned about June 20 events next day
Georgian Minister of Internal Affairs Giorgi Gakharia says that Bidzina Ivanishvili, Chairman of Georgian Dream-Democratic Georgia Party learned about the June 20 events and the rally dispersal the next day.
As Minister Gakharia told reporters after leaving the building of General Prosecutor's Office, where he was questioned in connection with June 20-21 developments, that Ivanishvili phoned him the following day.
"He did not know about [the June 20-21 developments] that evening. I have not communicated with him. He got to know the next day. He phoned me the following day and I explained to him what happened that night," Minister Gakharia said.
The demand of resignation of Minister of Internal Affairs Giorgi Gakharia has remained unchanged of the protest in front of the parliament building since June 21 after the so-called Gavrilov Night when the protest was dispersed by the riot police with the use of tear gas, rubber bullets and water cannon. About 240 people both civilians and law-enforcers were injured during the night of June 20-21.