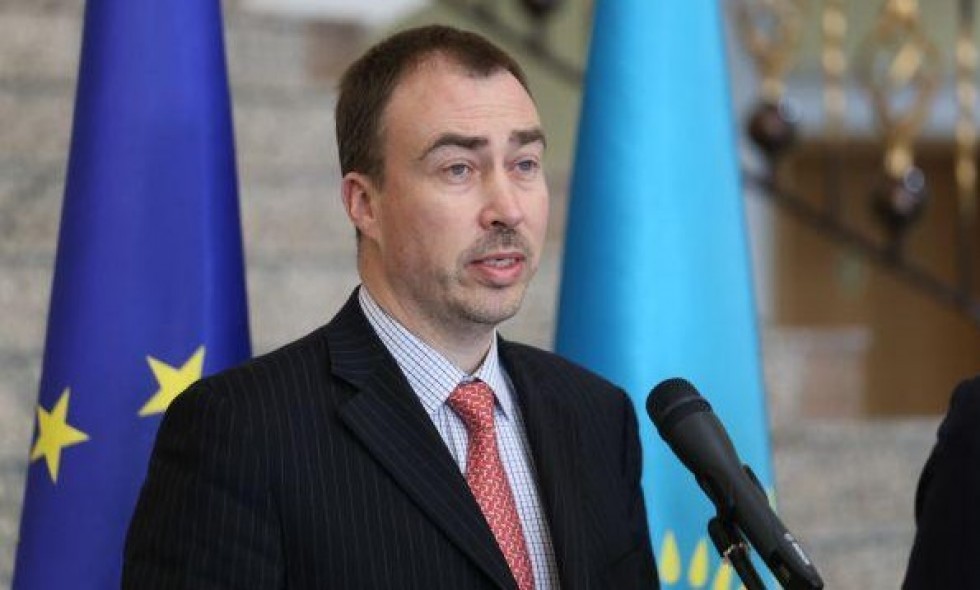 GID to be established to ensure implementation of six-point agreement, Toivo Klaar says
The 54th round of Geneva International Discussions (GID) is going on in Geneva, Switzerland.
"Geneva International Discussions was established to ensure that the six-point agreement is implemented. And the fact that we keep carrying these discussions means that we are not obviously there yet," said Toivo Klaar, European Union Special Representative for the South Caucasus and the Crisis in Georgia and the GID co-chair.
Toivo Klaar hopes that the sides would engage in a productive dialogue. He claimed that the co-chairmen were trying new approaches to focus on the non-use of force and the local population security issues.
"The good thing is that the Enguri Bridge crossing has been opened for some time already, and, basically, the numbers are almost the same as before the pandemic. But the Ossetian side is closed. When I was in Tskhinvali with my co-chair colleagues less than a month ago, we pushed very hard for the opening, and we are going to continue to do so because obviously, people should be able to move," he said.
Deputy Georgian Foreign Minister expressed hope for some progress to be achieved over humanitarian issues.
"I think it is not in anyone's interest to aggravate the humanitarian situation and use it for political purposes is clearly unacceptable to the international community as a whole, and it should be so for all participants," Darsalia claimed.