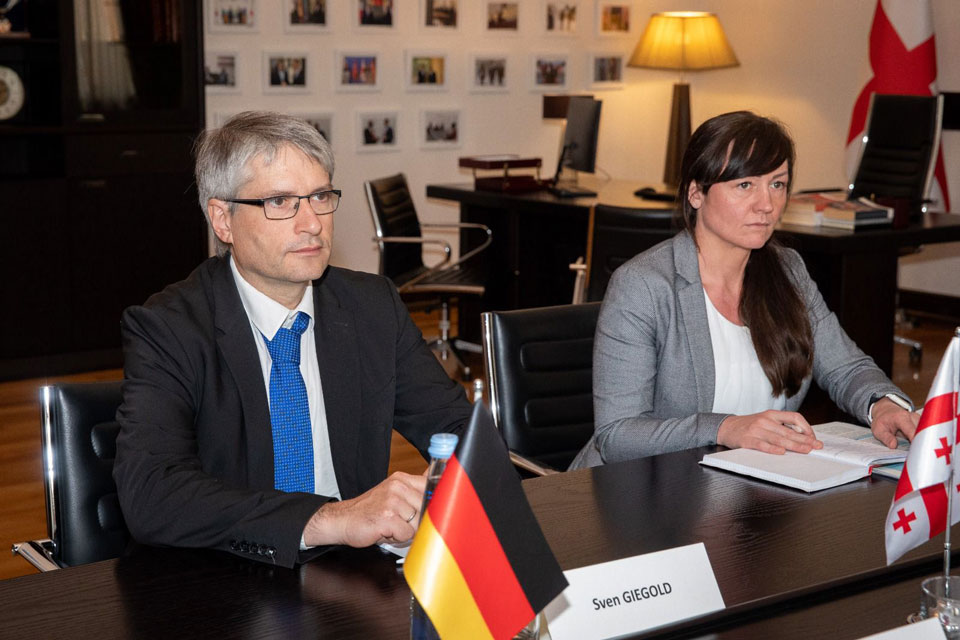 German Economy Minister highlights importance of democracy and rule of law for Georgia's EU perspective
Sven Giegold, the German State Secretary for Economy and Climate Action, recently concluded his visit to Georgia, during which he held meetings focusing on economic and EU policy matters, as reported by the German Embassy in Georgia.
Accompanied by a delegation of German small and medium-sized companies from the construction sector, Giegold engaged in discussions aimed at economic cooperation enhancement, Georgia's aspirations to join the European Union, Germany's support for Georgia's EU candidate status, and the necessary reforms.
Meetings were held with representatives from the Parliament, the Ministry of Economy, the Ministry of Foreign Affairs, as well as civil society and religious organizations.
The German Minister emphasized the openness and friendly atmosphere during these discussions, highlighting the strong and deep relations between Germany and Georgia.
"The Georgian people deserve a chance to join the European Union. To do this, we need good news from the government regarding democracy and the rule of law. Anti-Western public statements by leading ruling party members are unhelpful. Instead, convincing measures are needed to reinforce the separation of powers and establish an independent judiciary. Signals to weaken central bank independence are a step in the wrong direction," he said.
During a meeting with Georgian media, Sven Giegold remarked on direct flights between Russia and Georgia, focusing on the lack of direct flights to other European countries.
Giegold stated, "I would only be concerned if sanctions were breached, and we have no concrete evidence of this happening. We have numbers that indicate an increase in trade between Russia and Georgia. But we have no evidence of a sanction breach."
When asked about Georgia's chances of obtaining EU candidate status, the German Minister stated: "Becoming a candidate means strong progress in common values, the rule of law as expressed in 12 recommendations. Germany hopes for a positive conclusion in December and looks forward to receiving positive news in the coming months, which could lead the EU Council to make a favourable decision."