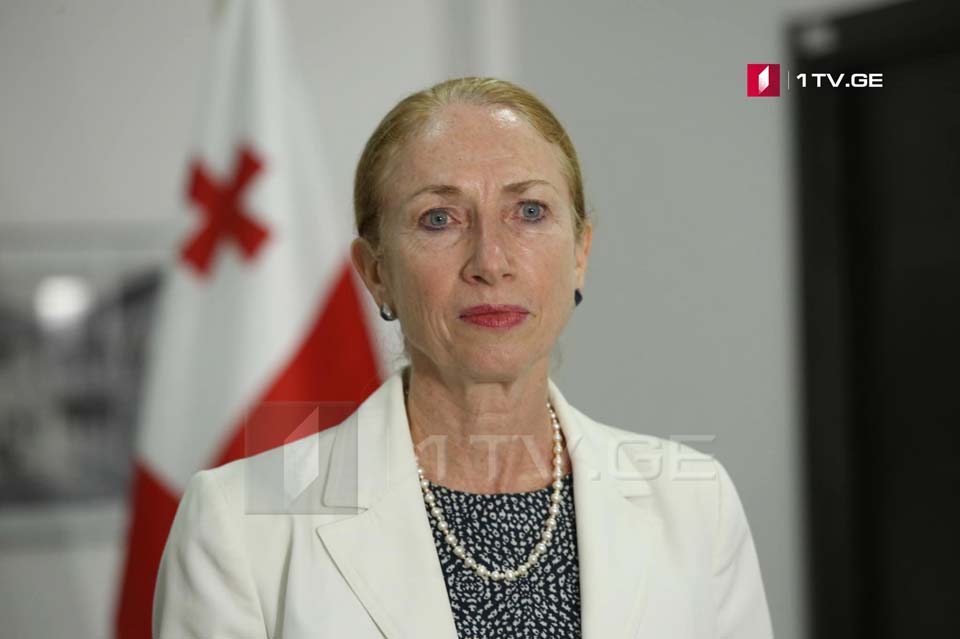 Georgia's views to be important in deliberations about response to Russia, US Ambassador says
"The United States and our European allies have been coordinating very closely, as well as with Ukraine and Georgia, to respond to this threat to the European security architecture that we have all invested so much in building over the last 30+ years," said US Ambassador to Georgia, Kelly Degnan.
According to US Ambassador, close coordination and communication will continue and Georgia's views play an important role in giving the appropriate response to Russia.
"Foreign Minister Zalkaliani 's meeting yesterday with NATO Secretary-General Stoltenberg and with the allies is a good indication of just how important Georgia's views are in the deliberations about the appropriate response to Russia," she said.
Kelly Degnan said serious meetings were held in Geneva, Brussels and Vienna to give Russia the opportunity to explain "its concerns."
"It is important to remember that it is Russia that has created this security crisis on Europe's doorstep. It is Russia that has massed troops on the borders of a neighbouring sovereign nation. It's Russia that occupies sovereign nations here in Georgia, in Ukraine, in Moldova.  It is Russia, that is trying to overturn 30 years of peace, stability, and economic growth benefiting all of our countries," Kelly Degnan said.
The Ambassador added that the United States and European allies were open to meetings and listening. She reiterated that Russia does not have a veto in the voice of Georgia's or Ukraine's NATO membership.
"Membership in NATO is decided by the 30 allies, and the country that wants to become a member of NATO," Degnan claimed.
US Ambassador said Georgia as a sovereign country has the right to choose its security and economic partnership. However, "high standards, military and political have to be achieved" to become a NATO member.