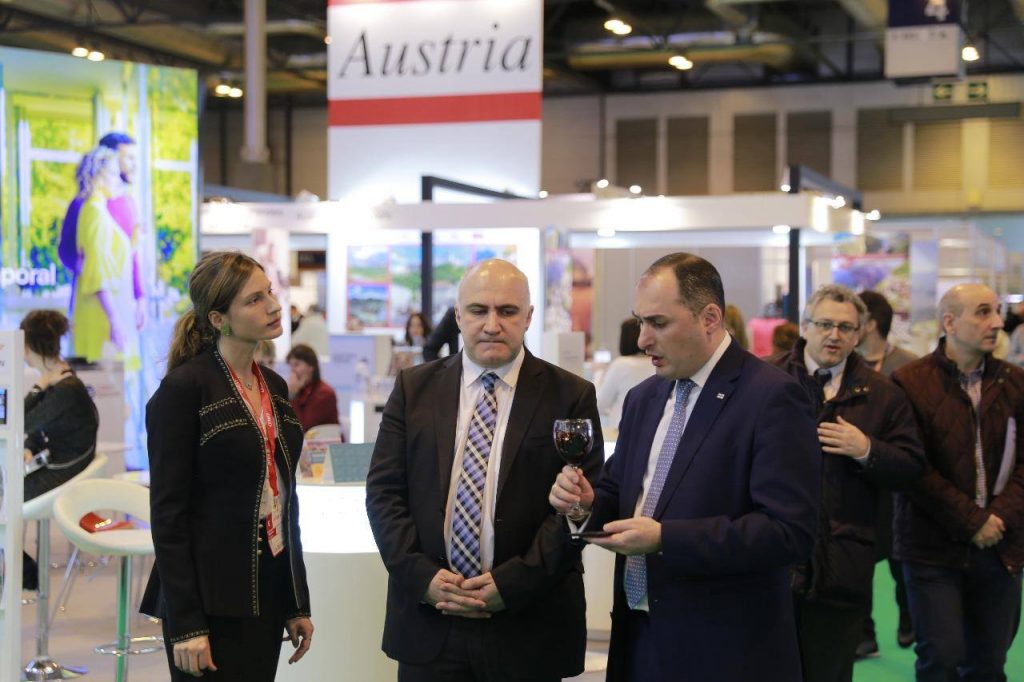 Georgia's tourist potential presented at Madrid Tourism Fair
Georgia's tourist potential is presented at Madrid Tourism Fair. Besides Tourism National Administration, 8 leading tourist agencies are taking part in the exhibition. Visitors have the opportunity to taste Georgian wine and become introduced with the information about various sightseeing sites across the country.
Dimitri Kumsishvili, Georgian Minister of Economy and Sustainable Development and First Vice Prime Minister toured about the fair. Kumsishvili also met with new Secretary General of UN World Tourism Organization (WTO).