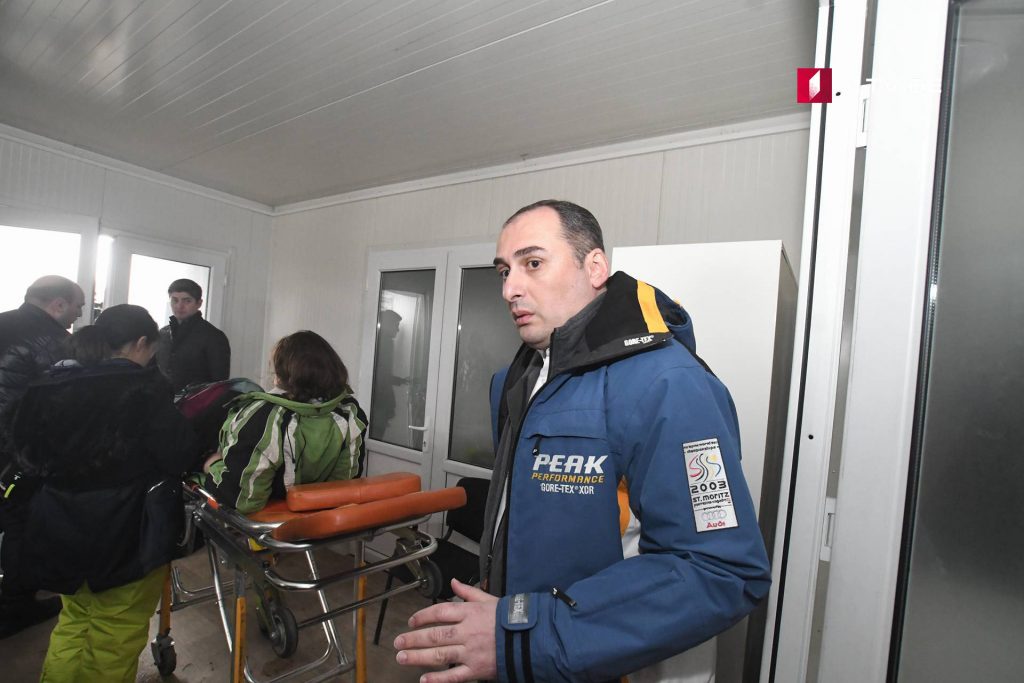 Dimitri Kumsishvili – Gudauri ropeway was last inspected in December
Ropeway in Gudairi ski resort was last inspected in December – Dimitri Kumsishvili, Minister of Economy and Sustainable Development said when visiting the incident site.
"Tragedy has occurred. Investigation will determine causes of the crash and all those responsible will be strictly punished," Kumsishvili stated.
According to Ministry of Labor, Health and Social Affairs, 11 people were injured in a ropeway crash in Gudauri ski resort. There is one pregnant woman among those injured. The injured patients are citizens of Ukraine, Russia, Sweden and Georgia. Ministry of Internal Affairs (MIA) launched an investigation into case of ropeway crash incident.