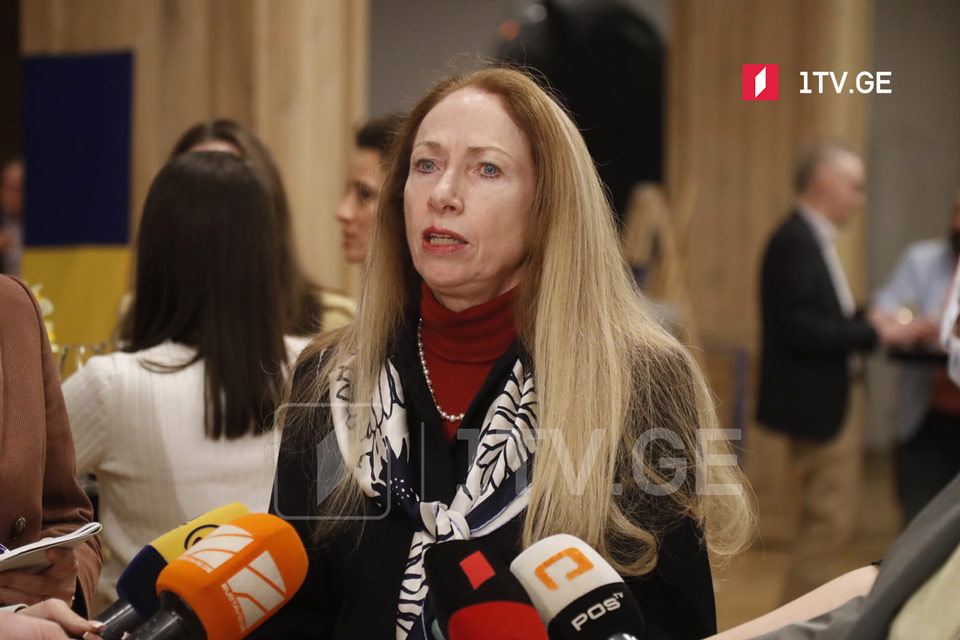 Georgia's multi-party delegation visiting Ukraine 'important sign', US Ambassador says 
US Ambassador to Georgia Kelly Degnan calls Georgian delegation's visit to Ukraine "a very important sign" showing "the strong feeling of the Georgian people that they want to stand in solidarity with Ukraine against Russia's aggression."
"It's very important sign that the delegation from Georgia is a multi-party delegation. I think that reflects the strong feeling of the Georgian people, that they want to stand in solidarity with Ukraine against Russia's aggression for the sovereignty and territorial integrity of Ukraine. So it's a very positive sign that the delegation is going, and that it's a multiparty delegation.

My understanding is that speaker Papuashvili really had a very positive call with the Rada speaker. Again, I think these misunderstandings sometimes happen because of media and because of not being able to speak directly. The best way to solve those is face-to-face and I'm very encouraged to see the brotherly support that has been strong between Georgia and Ukraine for so long is still there and still strong at this time of Ukraine's need," Kelly Degnan asserted.
Ambassador Degnan stressed the importance of unity as "this is the moment when everyone needs to stand together." She believes "the only one who benefits, when Georgia and Ukraine are fighting, is Russia."
"The only one who benefits when Georgia and Ukraine are fighting is Russia and so to see this unity now is very encouraging. This is a moment when everyone needs to stand together and make it clear that use of force to invade another country, to bomb civilians, to destroy cities is not going to be tolerated.  It's unacceptable. And I think this delegation makes that point very, very strongly. So I'm glad to see it happening," she asserted.
The Georgian delegation, led by Parliament Speaker Shalva Papuashvili, has already left for Ukraine.