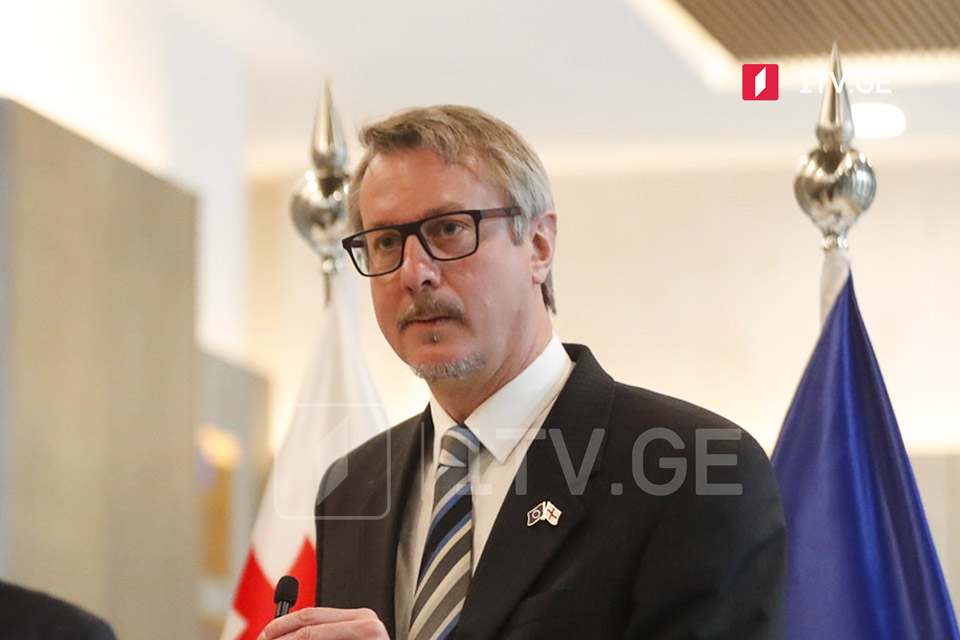 Georgia's choice for security to be respected by every state, Ambassador Hartzell remarks on Russia
The choice of security agreements is in hands of the country and should be respected by every state, said EU Ambassador Carl Hartzell remarking on the statement of Russian Foreign Minister Sergey Lavrov regarding NATO enlargement.
"From the side of the European Union, we are working as very close partners and we are here to uphold the sovereignty and the respect for borders and security here in Georgia. We're doing this very actively, as you know, including through our EUMM mission and our direct engagement through the EU SR and many others in order to make sure that the conflict resolution is being handled in the correct manner.

You may have seen yesterday also an announcement that we are intending to devote more resources to help the Georgian armed forces develop medical and engineering capabilities, which is important both for civilians here in case of emergencies, but it's also important in terms of building up resilience and security, including in the role of that Georgian armed forces have had as a partner to the European Union in international missions. With regard to the choice of the security arrangements, we believe that this is in the hands and should be respected by each and every state," Carl Hartzell said.
Russian Foreign Minister Sergey Lavrov said earlier that the NATO Bucharest summit decision that Ukraine and Georgia will become members of the alliance is a mine laid in the foundations of European security.