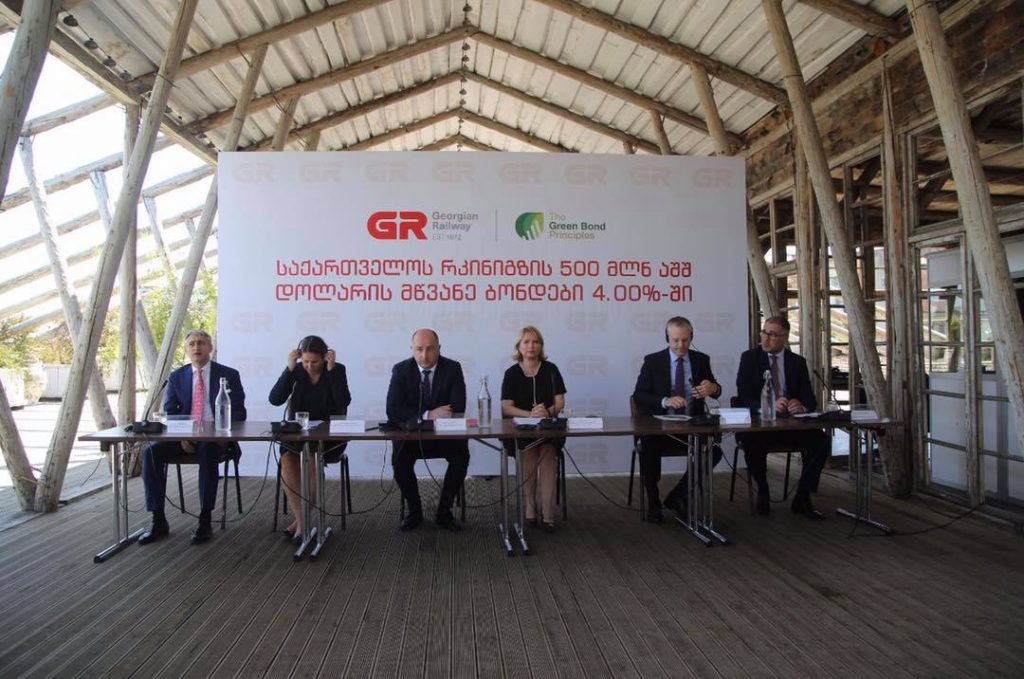 Georgian Railway lists green bonds on London Stock Exchange
Georgian Railway JSC listed  $500 million-worth green bonds on the London Stock Exchange. The interest rate has been halved and set at 4% for seven years.
It is the first green bond of the Georgian transport company from the South Caucasus placed on the London Stocks Exchange.
With this move, Georgian Railway refinanced Eurobonds issued in July 2012, having a 7.75% interest rate.
According to the Georgian Railway, the transaction received considerable interest from investors.
"Success of Georgian Railway's green bonds on the London Stock Exchange clearly certify the confidence of international investors, financial institutions toward the Georgian government and its economic policy," stated Natia Turnava, Minister of Economy and Sustainable Development.
The Asian Development Bank (ADB) has invested $20 million in green bonds issued by Georgian Railway.  ADB Country Director for Georgia Shane Rosenthal said that the ADB is a partner and major investor of this project.
International financial institutions ADB (Asian Development Bank), EBRD (European Bank for Reconstruction and Development), JP Morgan, Citi and Renaissance Capital were involved in the transaction. ADB and EBRD played the role of investors in it.