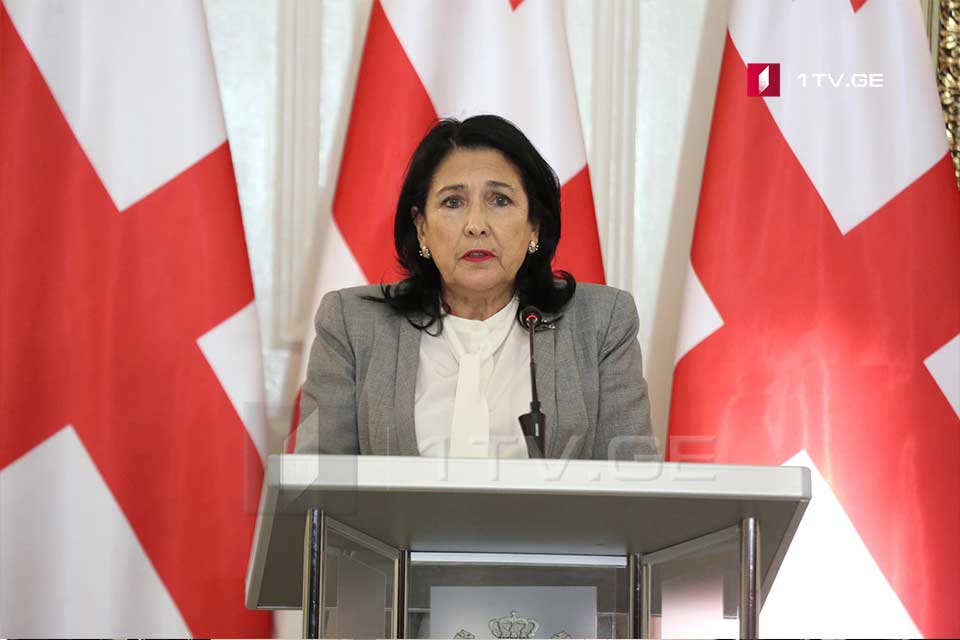 Georgian President vetoes amendments to NBG organic law 
Georgian President Salome Zourabichvili on Thursday vetoed the amendments to the organic law On the National Bank of Georgia (NBG) as "they are neither necessary, urgent nor reasoned!"
In her recent statement, the President stressed the addition of a third NBG vice-presidential post "raises doubts "
"The Georgian President is trying to offer the candidacies of two NBG board members to the Parliament. All at once, the Parliament adopted legislative amendments – adding the first vice-presidential post, who would serve as the NBG acting president until the Georgian President picks a new NBG head.

What purpose does this serve? As shown by practice, it is certainly feasible for one of the three acting vice presidents to carry out the president's duties.

This raises the question of whether the government has to add a seat as it is dissatisfied with any of the vice presidential candidates.

Also, there is a doubt that if the parliament fails to back President's candidates, the law allows the first Vice-President to perform the duties indefinitely.

The NBG independence may be questioned if these doubts are not dispelled," the statement reads.