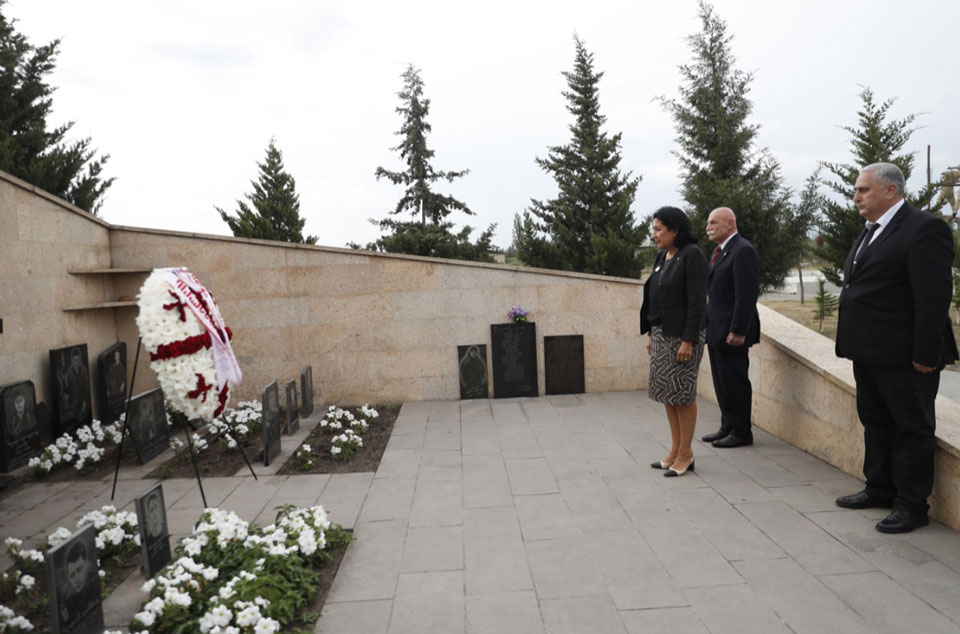 Georgian President paid tribute to Shindisi Battle heroes
Georgian President Salome Zourabichvili paid tribute to heroes who died in the Shindisi battle during the 2008 Russia-Georgia war.
Zourabichvili laid a wreath at the Shindisi Heroes Memorial and attended the church service.
On August 11, 2008, a 21-member detachment of Georgian soldiers came face-to-face with Russian soldiers in Shindisi Village. The Russians greatly outnumbered Georgians and advised Georgians to surrender, but they refused. The battle continued for 45 minutes. All but four Georgian soldiers died in the fight.