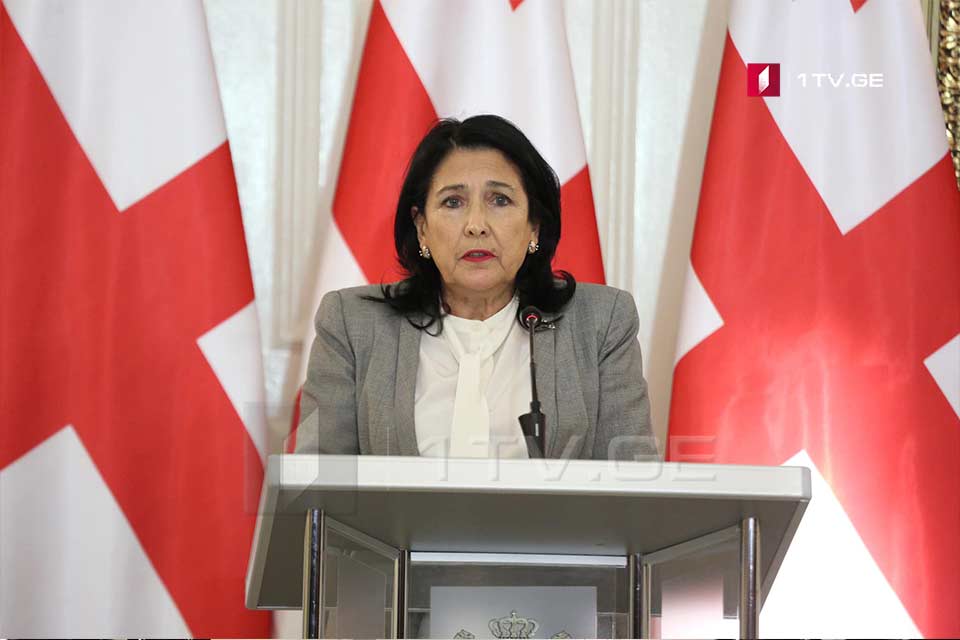 Georgian President offers condolences over Istanbul blast
Georgian President Salome Zourabichvili took to Twitter to offer condolences to Türkiye over an explosion in Beyoglu, the heart of Istanbul, that killed at least six people and wounded 81.
Zourabichvili said: "I am horrified by the explosion in Istanbul. My condolences to the families of the victims and my deepest sympathies to President Erdogan and the people of Türkiye."
According to Reuters, Turkey's government blamed Kurdish militants on Monday for a blast that killed six people in Istanbul's main shopping street, and said police had detained 22 suspects, including the person who had planted the bomb.
I am horrified by the explosion in Istanbul. My condolences to the families of the victims and my deepest sympathies to President @RTErdogan and the people of Türkiye.

— Salome Zourabichvili (@Zourabichvili_S) November 13, 2022