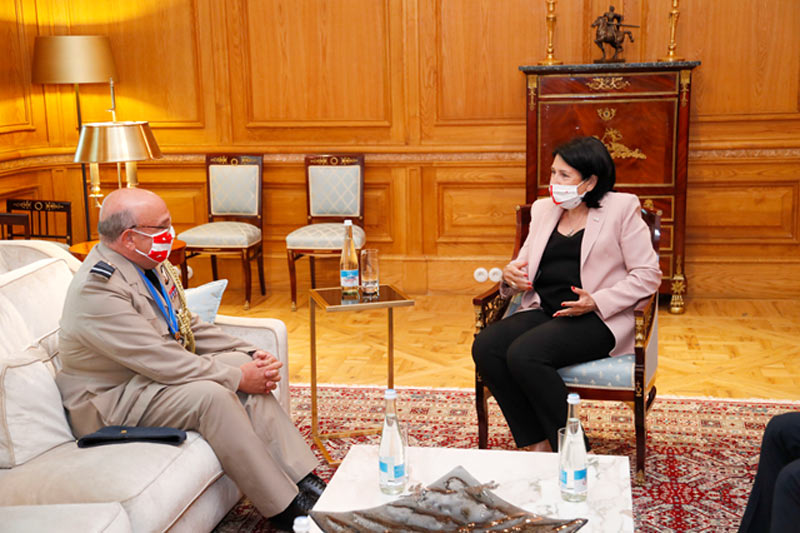 Georgian President meets NATO Military Committee Chair
Georgian President Salome Zourabichvili held a meeting with the Chairman of the NATO Military Committee, Sir Stuart Peach, on Thursday, the presidential press service reported.
President stressed that NATO-Georgia cooperation continues and develops despite the pandemic. Georgia is firmly on the path to NATO membership. President believes NATO representation should increase in the country.
The parties discussed the upcoming 2021 Brussels Summit and stressed NATO's Open Door Policy and Georgia's representation at the summit in this context.
Salome Zourabichvili informed Sir Stuart Peach of the dire humanitarian situation in the Russia-occupied territories of Georgia that worsened amid the pandemic. President also reviewed cases of illegal detention, including meeting with the family of unlawfully arrested Zaza Gakheladze.
Chairman of the NATO Military Committee claimed NATO reaffirms its support for Georgia's independence and territorial integrity within its internationally recognized borders.
NATO will continue to assist the Georgian Defence Forces that strengthen the country's defence capabilities, Sir Stuart Peach added.