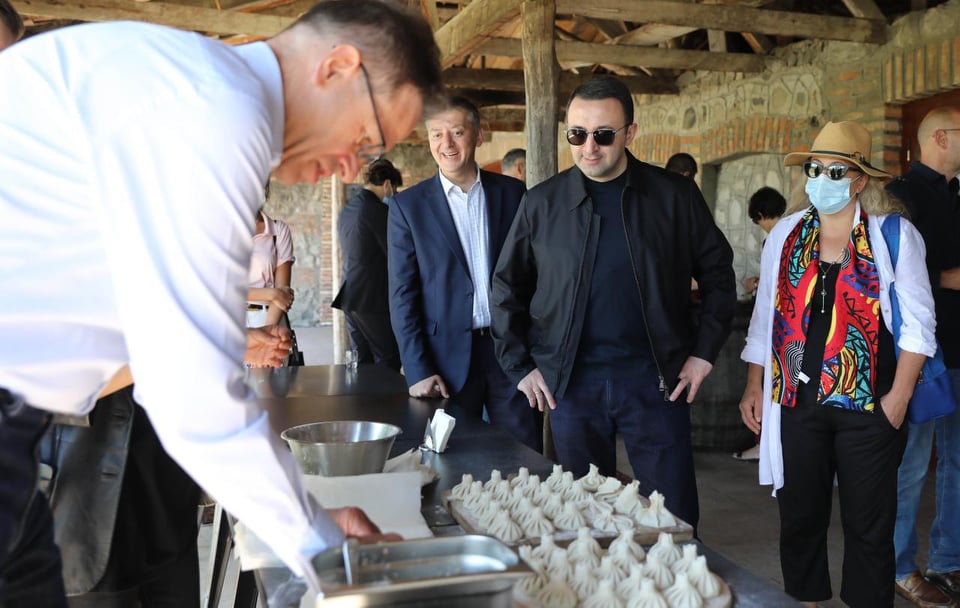 Georgian PM hosts retreat for diplomatic corps 
Georgian Prime Minister Irakli Garibashvili, together with Cabinet members, hosted a retreat for the diplomatic corps on Sunday, the government's press service reported.
The meeting reviewed the COVID situation in Georgia and globally, including the recovery of the pandemic-affected economy and resumption of tourism and international travel, as well as Georgia's and other countries' experience in this regard.
The members of the Cabinet briefed the diplomats on preparations for the tourist season and the state of affairs in this area. The parties also discussed the process of vaccination and the situation with vaccine supplies globally. The Prime Minister of Georgia reiterated gratitude to the diplomatic corps for supporting Georgia throughout the pandemic.
During the retreat, the Ambassadors touched on implemented and planned high-level visits, emphasizing Georgia's top-level support from partner and friend countries. They also underlined the active engagement of the diplomatic corps in Georgia's public life and the country's democratic development.
The representatives of the diplomatic corps thanked the Georgian side for organizing meetings in this format. During the retreat, an informative tour on Georgian wine and cuisine was held for diplomatic corps representatives who only recently started their work in Georgia.