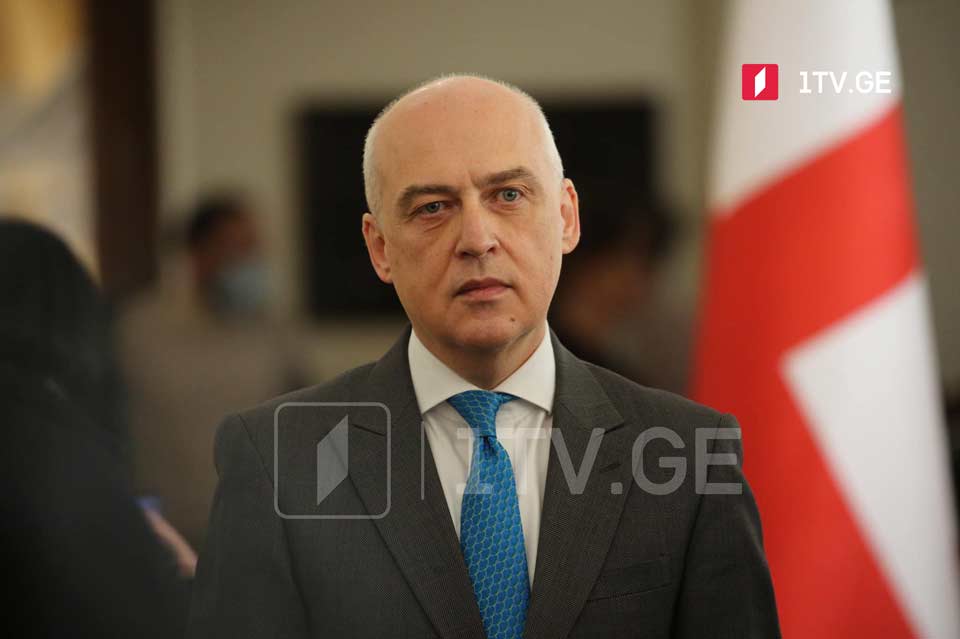 Georgian FM, US Ambassador meet
Vice Prime Minister and Minister of Foreign Affairs, David Zalkaliani, held a meeting with the US Ambassador to Georgia, Kelly Degnan.
The meeting focused on developments in Ukrainian, as well as Georgia's support. The Foreign Minister reiterated the significance of tight coordination with the strategic partners, especially considering the latest developments.
"I once again received unwavering support from the United States, our key strategic partner, for our country's European and Euro-Atlantic integration. Our statements in support of Ukraine are fully backed and shared by the US. We remain in close coordination with our partners to have consistent actions and common positions within international platforms. Solidarity and support to Ukraine are crucial in these challenging times," Georgian FM said.
The US Ambassador expressed gratitude towards the Georgian government, the PM and Foreign Minister for both political, as well as practical support provided towards Ukraine.
"I'm very pleased to be back in Tbilisi after my meetings in Washington. I appreciate the Foreign Minister making time to see me today to discuss my consultations in Washington and, of course, very serious Russian aggression against Ukraine. What I heard in every meeting I had in Washington was the strong support for Georgia's Euro-Atlantic path and the importance of continuing to commit to that path and do the hard work  it involves.
We welcome the strong statements made by Zalkaliani and MFA against Russian aggression. Their clear support in the multilateral organizations like the UN, the OSCE, the Council of Europe. Those are very important statements of Georgia's support for the Ukrainian people. Of course, very generous donations by Georgian people, the business community and the government of humanitarian assistance and other support to Ukrainian citizens, including those here in Tbilisi.
We will continue to work very strong to coordinate very closely with Georgia as this goes forward, as we have been doing over the past weeks and months. The clear message to Russia must be that the international community is united against the unprovoked aggression of Russia against Ukraine. This is a crisis that Russia created, that is displacing the thousands of people, that have resulted already in hundreds of lives lost and many injured people.
There needs to be a clear response that Russia does not have a veto over the futures of the countries like Ukraine and Georgia. We stand united on principles that have kept Europe and the United States stable, secure and prospering over the past seventy years," Kelly Degnan stated.