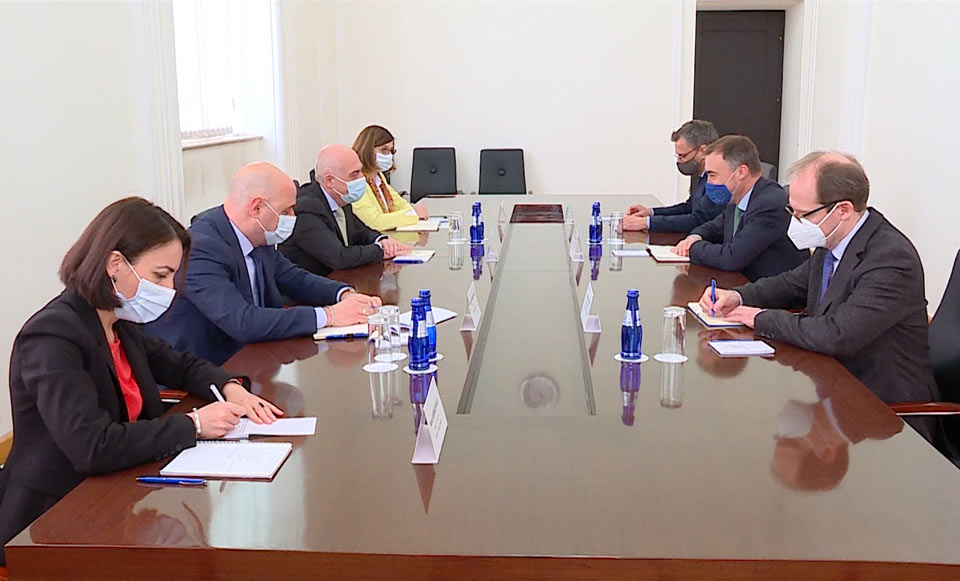 Georgian FM, EU Special Representative Toivo Klaar to discuss death of three people crossing occupation line
Georgian Deputy Prime Minister, Minister of Foreign Affairs David Zalkaliani met with EU Special Representative for the South Caucasus and the Crisis in Georgia Toivo Klaar on Wednesday.
David Zalkaliani and Toivo Klaar addressed the difficult situation in the occupied Georgian territories and the tragic fact that occurred today along the occupation line. Georgian FM said this tragic fact once again shows the real face of the Russian occupation.
According to David Zalkaliani, Georgia will immediately inform the international community and raise this issue in all international formats – at the Committee of Ministers of the Council of Europe and the discussions scheduled in the OSCE, to remove the restrictions on movement.
Three Georgian citizens living in the occupied Gali district tried to cross the occupation line near the Shamgona and Tagiloni villages across the Enguri River into the territory controlled by the Georgian central government on Wednesday. Rescue teams pulled the drowned bodies of three people from the Enguri River.